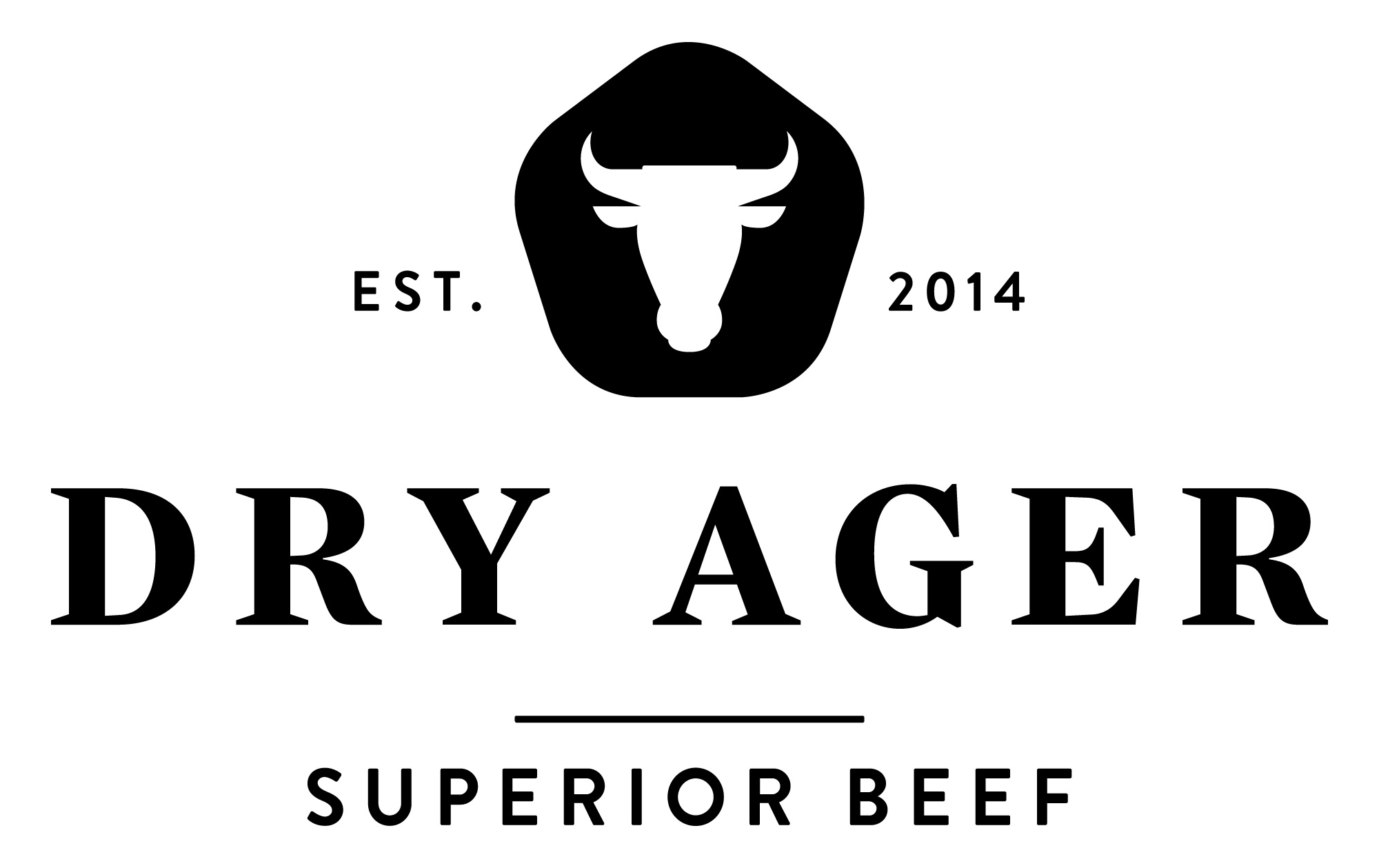 Get 10 % discount on EVERYTHING*
with the code » BLACK22 «

Your Walk-in Chamber – Ready for Dry Aging
with DRY AGER® Dry Aging Production Units
The ideal solution to retrofit your existing cold room or
refrigeration chamber with professional Dry Aging technology.
A technically fully equipped Dry Aging chamber, in just a few simple steps. Especially handy if you want to retrofit your existing cell. The DRY AGER Dry Aging Production Units are placed on top of your cold room as a plug-in ready ceiling solution or integrated into your cooling infrastructure as a Split-Unit. For you, this means absolute flexibility with full Dry Aging functionality. HumiControl®, DX AirReg®, and the integrated UVC sterilization system ensure an optimal microclimate for aging meat, sausage, ham, cheese, or fish. All other foods or products that require a special climate can also be stored professionally thanks to this technology.

DRY AGER Dry Aging Production Units
Dry Aging on a large scale – easy to retrofit
DRY AGER® Dry Aging Production Units are available in different versions and can be perfectly adapted to your existing cooling infrastructure. The all-in-one system includes all the related components and can be installed as a compact ceiling solution on your cell. Depending on the cell size or conditions on site, one of the three available power classes is used.
For those who want to physically separate the exterior unit from the evaporator in the cell due to lack of space, waste heat, or noise, the Split-System or the evaporator system have all the options. The systems are individually tailored to your needs and for almost all performance sizes.
All the technical Dry Aging features come standard on the models offered. The HumiControl®, DX AirReg®, and integrated UVC sterilization systems ensure maximum parameter reliability and guarantee reliable, 100% reproducible aging results at all times, with maximum product safety.
Technical Data

Housing outside


gray powder-coated

Voltage


230 V

Temperature range


electronically adjustable in 0.1 °C steps: 0 °C to +25 °C

Humicontrol


Humidity electronically adjustable from 60 to 90% (no water connection required)

DX AIRREG


optimal air flow, fresh air activated carbon filter and UVC disinfection

Little weight loss


on the bone after 4 weeks only approx. 7-8%

Automatic defrosting, automatic condensation evaporation, optical and acoustic alarm

DX 6000 Premium


for up to 10 m³ room volume, Art. No. DX 6000
COOLING CAPACITY – 1000 W
NOMINAL RECORDING – 680 W / 16 A
DIMENSIONS – 400 x 700 x 900 mm (HxBxT)

DX 7000 Premium


for up to 16 m³ room volume, Art. No. DX 7000
COOLING CAPACITY – 1800 W
NOMINAL RECORDING – 1260 W / 16 A
DIMENSIONS – 500 x 860 x 1000 mm (HxBxT)

DX 8000 Premium


for up to 24 m³ room volume, Art. No. DX 8000
COOLING CAPACITY – 2300 W
NOMINAL RECORDING – 1800 W / 16 A
DIMENSIONS – 500 x 860 x 1000 mm (HxBxT)

Technical data on split system and evaporator system on request.
Three Dry Aging Production Unit systems –
tailored to your needs
The models offered are equipped with all technical Dry Aging features as standard. The HumiControl®, DX AirReg® systems and the integrated UVC sterilization system ensure maximum parameter security and guarantee reliable, always 100% reproducible Dry Aging results with the highest product safety.

Just plug it in and get started
ALL-IN-ONE System
Compressor, condenser, evaporator, and Dry Aging technology in one unit as a compact, plug-in ceiling solution. The Dry Aging Production Unit is placed on a ceiling cutout in your refrigeration cell ceiling and is ready to go! Plug it in and your refrigeration cell is a full-fledged Dry Aging Walk-in Chamber for meat, ham, sausages, cheese, and fish.
Three performance classes for different room volumes are currently available:
• DX 6000 Premium – up to 10 m³
• DX 7000 Premium – up to 16 m³
• DX 8000 Premium – up to 24 m³
Maximum flexibility
SPLIT System
Exterior unit and evaporator unit are physically separated. The Split-System is used when the space above your refrigeration cell is limited and mounting on the cell ceiling is not possible. But also when you want to avoid too much waste heat or noise in the room. The compressor and condenser are integrated in an outdoor unit that can be flexibly positioned away from the refrigeration cell in your infrastructure. The whole system is connected to the evaporator unit, which sits in your existing refrigeration cell and contains all the Dry Aging technologies. Commissioning is carried out by a refrigeration engineer on site.
The Split-System is individually adapted to your requirements, together with an expert from DRY AGER®. As an initial step, you can send an inquiry or contact us by phone (0049 (0)7581 90 43 0). You will then receive a short list of questions to determine your requirements. In the second step, we work out the ideal split solution to meet your needs.


Dry Aging upgrade for your system
EVAPORATOR System
The evaporator system makes sense for you if you want to retrofit your existing refrigeration system and refrigeration cell with Dry Aging technology. The DRY AGER® evaporator unit is mounted in your refrigeration cell and directly connected to your existing exterior unit or refrigeration system. The entire system is controlled via an independent control unit. This allows you to use your existing refrigeration infrastructure and enhances it with related technologies required for Dry Aging.
The evaporator system is customized for your refrigeration system and is perfectly adapted to your needs and your existing infrastructure. You can send an inquiry about it or contact us by phone (0049 (0)7581 90 43 0). Next, you will receive a list of questions. Now a Dry Aging Production Unit expert and refrigeration specialist from DRY AGER can work out the right solution for you.
Ready for the full
Dry Aging spectrum!


FAQs
The 4 most popular questions
I am not sure which Dry Aging Production Unit system is right for me. What should I do?

That's not a problem at all. That's exactly what our experts are here to help you with. Feel free to contact us via phone (0049 (0)7581 90 43 0) or email (

verkauf@dry-ager.com

) and we'll help you find the perfect solution.

Is planning a Split-System or evaporator system complicated?

No, because a DRY AGER® consultant is available at all times to work with you through all the steps toward a solution. First, simply fill out this form, or call the expert team directly at 07581 90 43 0. Based on this, a solution will be proposed to you.

What do I have to consider when mounting the Dry Aging Production Units?

You can easily assemble the all-in-one Dry Aging Production Units (DX 6000, DX 7000, and DX 8000) by yourself. The included instructions show you each step of the process. From cutting in the cell ceiling to commissioning.

The Split and evaporator systems must be installed and approved by a certified refrigeration contractor. We recommend using local service providers in this case. If you aren't sure who the ideal partner is for you, we would be happy to assist you.

In what ambient temperatures do the Dry Aging Production Units operate?

All Dry Aging Production Units should be operated between a minimum ambient temperature of +10 °C and at a maximum ambient temperature of +35 °C. We always want to make sure that everything is working properly in your infrastructure. Therefore, in some cases, we may follow up with you about your location and adjust the power class of your desired device up or down if necessary.
Are you interested in a
DRY AGER Dry Aging Production Unit?
Then contact us now!
Contact us by phone or fill out the contact form below. The questions listed help us to go into more detail about your wishes in an initial conversation.
We look forward to your inquiry!


+49 7581 90 43 0
Monday till Friday: 8:00 am – 5:00 pm.