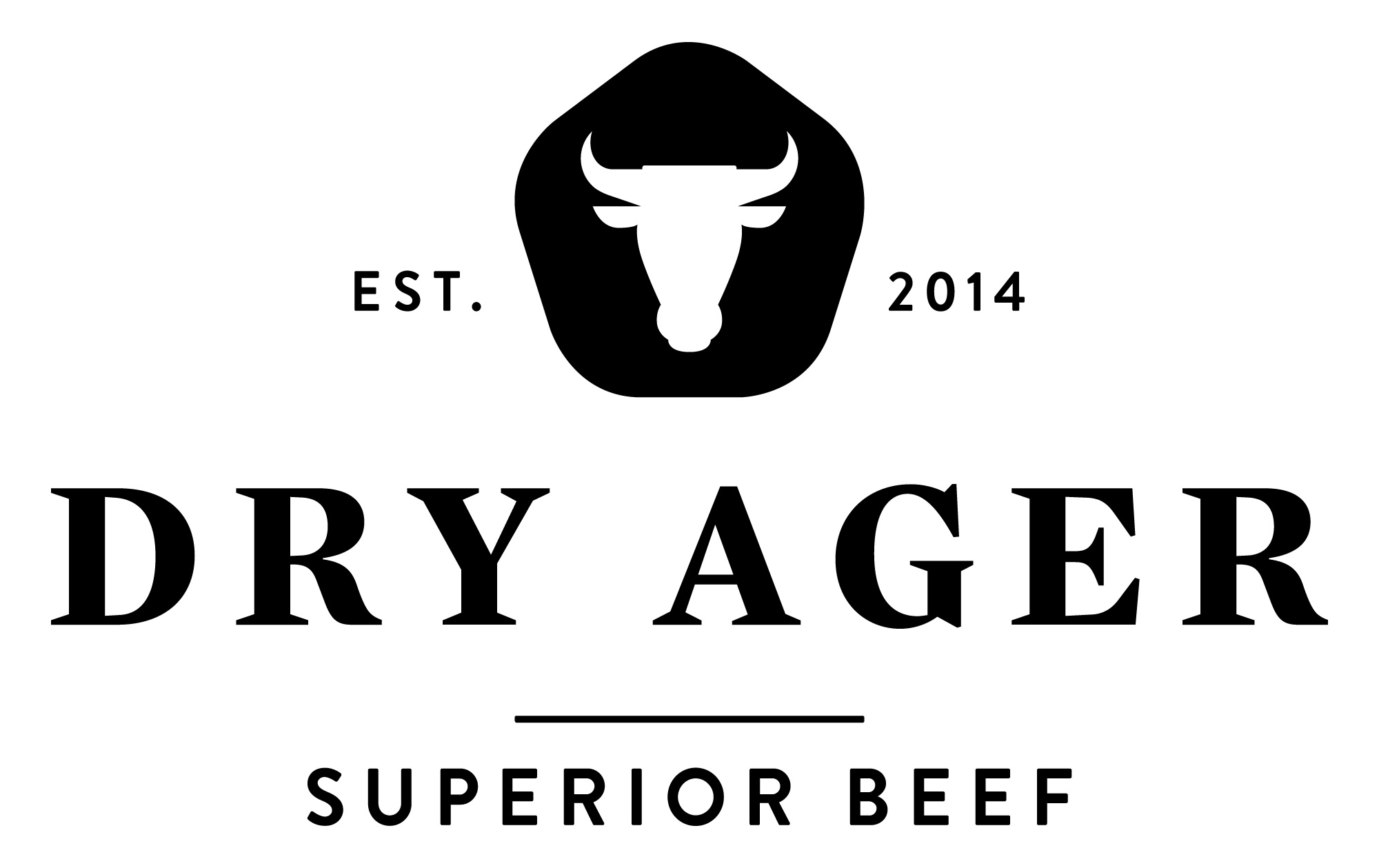 Get 10 % discount on EVERYTHING*
with the code » BLACK22 «

Think big! With Dry Aging Walk-in Chambers.
Customized Dry Aging rooms with a unique design.
It has never been easier to produce large quantities of meat, ham, salami, fish, or cheese in front of your customers. With the Dry Aging Walk-in Chambers, DRY AGER® is providing individual Dry Aging solutions on a large scale, to meet your needs exactly. Perfectly adapted to your ideas and equipped with all the Dry Aging features. Sometimes size does matter.

Dry Aging Walk-in Chambers
Customized Dry Aging
on a large scale.
Exactly as big as you need. The Dry Aging Walk-in Chambers turn your sales area into a Dry Aging experience room. In order to achieve this goal, your Dry Aging chamber is planned step by step together with an expert from DRY AGER and adapted to meet your needs. All the Dry Aging systems, such as HumiControl®, DX AirReg®, and the UVC sterilization unit come standard. The size, shape, material build, color, interior design, distribution cooling system, lighting, and much more. This is how you create the ultimate shopping experience for your customers.
Technical Data

Walk-In Chamber

for meat, sausage, ham, cheese and foods that require a special climate.

Housing

Quality & elements


100% Made in Germany in 80, 100, 120 or 150 mm wall thickness

Housing outside

Option 1:

Galvanized, powder-coated surface, antibacterial, RAL color upon request

Option 2:

Stainless steel surface polished or circular matt

Option 2:

Glass windows / built-in glass (quality glass = unheated multi-chamber solution)

Dimensions


Size (W x D) available from 120 x 120 to 600 x 600 cm – always in a 10 cm grid

External heights & doors


External heights in 196/211/226/241/271 cm or any special height up to 350 cm
Doors in widths of 60/75/90/100/120 cm with heights adapted to the cell height

Technic

Dry Aging Technology

Option 1:

Plug-in ceiling device, currently available in 3 performance classes

Option 2:

Split system (indoor unit, control and outdoor unit) built individually according to customer requirements

Option 2:

Evaporator system (indoor unit and control) for connection to the central cooling system. Custom built according to customer requirements

Voltage


220-240 V / 50 Hz

Control range


Temperature: 0 to +25 ° C electronically adjustable
Humidity: 60 to 90% electronically adjustable with HumiControl ®
Extended temperature and humidity ranges possible on request!

Standard systems


DX AirReg ® – for precise control of temperature + humidity
Sterilization with a UVC disinfection system

Weight loss


Thanks to sophisticated technology, a maximum of 10% for the whole back after 4 weeks of maturing.

Interior fittings

Elements & soil

Option 1:

Non-slip stainless steel floor with overlapping corners = perfect hygiene

Option 2:

Customized flooring

Suspension and storage systems

Option 1:

Stainless steel suspension or tubular track systems on the ceiling for easy transport of the backs and parts

Option 2:

Stainless steel shelving systems with special grate supports that enable optimal dry aging

Option 3:

Chain system for attractive storage for show purposes

Special fixtures

Option 1:

Ceiling lighting can be individually dimmed with a special wave range for optimal food presentation

Option 2:

LED salt wall system (only available outside of D.A.CH) for a visually appealing product presentation. Can be set in different colors by remote control. Logo customer print possible

Option 3:

Echtsalz-Wandsysteme. Hier arbeitet DRY AGER mit einem Partner zusammen, da das Gesamtsystem hier völlig anders konzipiert werden mussReal salt wall systems. Here DRY AGER works together with a partner because the overall system has to be designed completely differently
Aging on a large scale.
Dry Aging Walk-in Chambers from DRY AGER. Made in Germany.
With the maturation cell series, DRY AGER ® offers customized solutions that are available from 100 x 100 cm to 600 x 600 cm (W x D) and in different heights. Suitable for you! Choose from different design concepts and surfaces, colors and interior fittings as well as the desired maturation techniques and controls. Together with our experts, your individual Dry Aging solution is created.

From big to huge
As big as you need
it to be
Your salesroom is something very special. The walk-in DRY AGER aging rooms flexibly adapt to your conditions on site. Choose any size from 100×100 to 600×600 cm in a 10 cm grid. 6 available standard heights as well as custom door widths and heights give you all the freedom you need. There are also door designs featuring single-leaf or multi-leaf doors. In order to make sure everything goes smoothly, an expert from DRY AGER is at your side the whole time and will help you plan your custom Dry Aging Walk-in Chamber. Everything is 100% Made in Germany.
Precise parameters
Dry Aging Technologies
To guarantee perfect results, each Dry Aging chamber is equipped with DRY AGER® proprietary Dry Aging technologies as standard. Thanks to HumiControl® system, humidity is electronically adjustable, in the range from 60% to 90% – depending on the food placed in the Dry Aging room. Together with the DX AirReg® system, which ensures an optimally balanced airflow ratio and a temperature range from 0 to 25 °C, this guarantees an ideal microclimate at all times. In addition, the sterilization system, equipped with the latest UVC technology, ensures continuous disinfection. First-class air quality and high degree of product safety are thus guaranteed.


From black to glass
Elements and surfaces
You decide. From 8, 10, 12, or even 15 cm thick insulation elements, we will help you choose the right size that works for you. We design surfaces according to your requests. The galvanized, powder-coated, and antibacterial basic elements can be manufactured in any desired RAL color or in classic stainless steel. This way you make sure that the Dry Aging chamber also fits in with your color scheme. Glass windows or built-ins can be freely placed in the wall structures and individual floor coverings can be used. All Dry Aging chamber components comply with hygienic standards as well as with all current regulations.
More advantages - click here
Proper storage
Suspension and storage systems
Three different storage systems are available for the Dry Aging Walk-in Chambers. Suspension or tubular track systems on the ceiling, which provide easy transport of whole backs or back sections, are ideal for aging larger pieces and ensure ideal air circulation. Shelving systems with special grate supports that guarantee optimal dry aging are ideal for aging and presenting smaller cuts. In addition, individual chain systems, which are hooked into the ceiling, guarantee appealing aging and storage for show purposes. In order to meet your individual needs, all storage systems can be combined with one another.


Food in the right light
Lighting systems
To put your food in the right light, you can adjust the lighting in your Dry Aging chamber so it's just right for your products. Individually dimmable ceiling lights provide lighting accents and can be adjusted in wavelength. The LED technology is optimized in terms of color output and temperature to match your requirements and ensures the best possible food presentation. To showcase the historic character of salt walls, typical of aging cellars, in your modern Dry Aging chamber, DRY AGER offers two salt wall options. The DX LED Salt Wall System with LED technology features a deceptively real salt wall look with colors that can be flexibly adjusted via remote control (available only outside of Germany, Austria, and Switzerland). If you'd prefer not to go without real salt, DRY AGER, together with a partner, also offers real salt wall systems.
Now you can do more as a butcher
or meat processor than ever before!


FAQs
The 3 most popular questions
Is planning a dry-aging chamber complicated?

No, because at every stage of the planning process you will have a personal expert from DRY AGER at your side, who will help you plan your dry-aging room. The first step is to fill out this Form or call the expert team directly at 07581 90 43 0. Based on this, an initial proposal will be developed, which will then be further refined together with you, step by step. If everything fits, the dry-aging chamber goes into production and the DRY AGER assembly team assembles the chamber at your site, or you order everything as a kit for easy self-assembly – absolutely recommended for plug-in technology.

What is the difference between a DRY AGER dry-aging chamber and a normal cold room?

A DRY AGER Dry Aging Walk-in Chamber fundamentally differs from a conventional refrigeration cell in exactly two ways: Dry Aging technology as well as a customized design. An ordinary cold room can only control the temperature, whereas DRY AGER dry-aging chambers are fully equipped with all the Dry Aging features. Control of humidity, temperature, airflow speed, and active sterilization make Dry Aging possible and hygienically safe. The possibility of precisely controlling the parameters makes it possible to age with the least possible aging losses and produce the best results. This is also the only way to guarantee the marketability of aged foods. The second aspect is the fact that DRY AGER's dry-aging chambers simply look good and can even offer added value for the customer in terms of design. This makes it possible to place the dry-aging chamber on the sales floor or in areas where customers are present. The sight of your Dry Aged food will delight your customers, to say nothing at all of the significantly higher sales.

Why is there no standard size?

Every sales or production space is different. Is there cooling infrastructure on site, is space limited, is a special shape required, or do color specifications need to be met? In order to be able to respond to all the specifics of your location, requirements, and wishes, each dry-aging chamber must be manufactured individually. This is the only way to guarantee that it is 100% tailored to you and that it works.
You are interested in our
Walk-In Chamber?
Then contact us now!
Contact us by phone or fill out the contact form below. The questions listed help us to go into more detail about your wishes in an initial conversation.
We look forward to your inquiry!


+49 7581 90 43 0
Monday till Friday: 8:00 am – 5:00 pm.