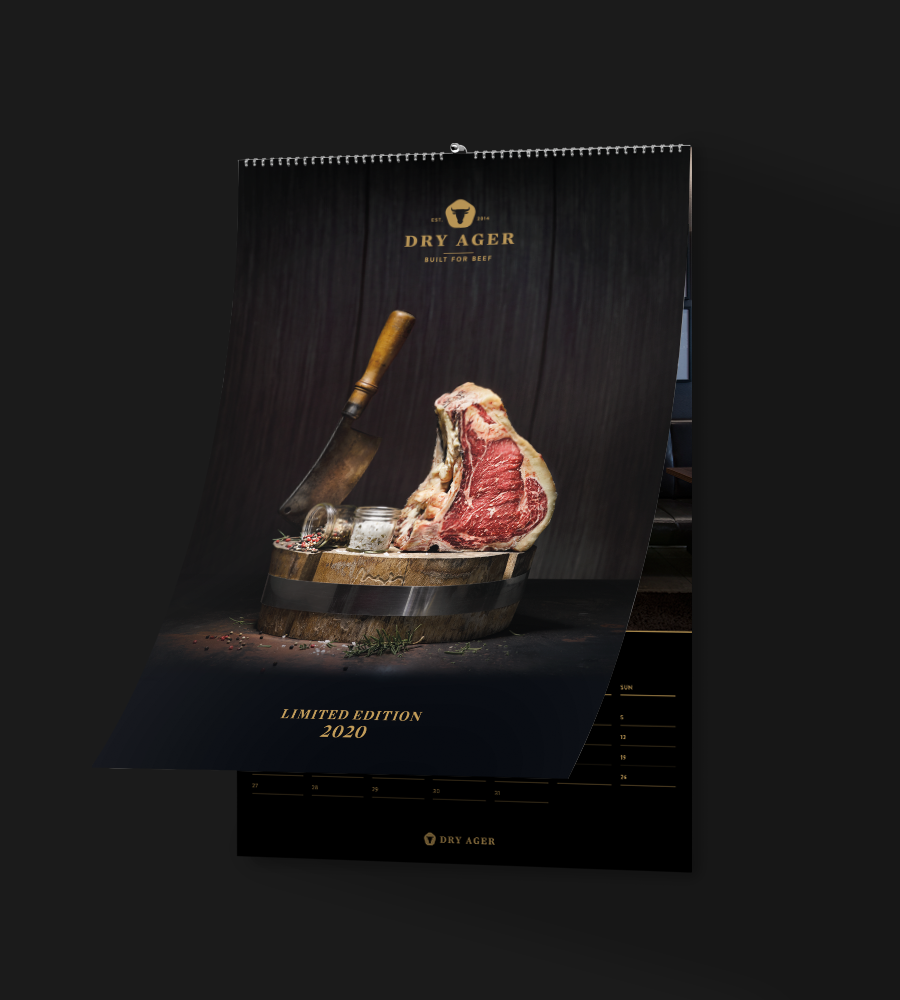 DRY AGER Photo Calendar
NOW AT A SPECIAL PRICE 20,00 EUR (34,90)
The DRY AGER Photo Calendar 2020 in the limited edition. 12 sensational photos show meat, beautifully staged dry aging fridges and many other highlights that make the meat lover's heart beat faster.
Shipment
1 x DRY AGER Photo Calendar Limited Edition(DX0200)
Shipping-Info
Shipping-Time: 3 – 7 Working-Days
---
A new inspiration every month. The DRY AGER photo calendar for the year 2020, in limited edition, shows spectacular pictures of dry aged meat, dry aging fridges in exciting environments and thrilling products in the DRY AGER. This makes meat lovers' hearts beat faster. High-quality photo prints with an appealing calendar.
Format: 420 x 594 mm