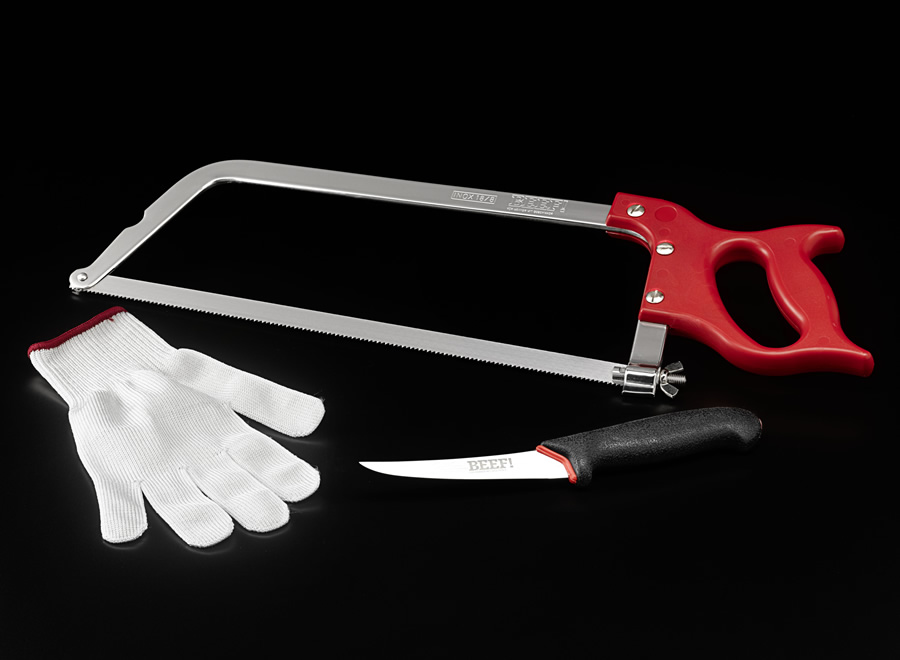 Dry Ager BEEF® Starter-Kit
An exclusive three-piece BEEF® Starter Kit for your BEEF® DRY AGER® consisting of:
A bone saw, a carving knife and a cut-protection glove.
Shipment
1 x BEEF® Starter-Kit, 3-teilig (DX0099)
Shipping-Info
Delivery Time: 3 – 7 Working Days
---
Original Accessories for your DRY AGER®
For the beginning it can be difficult, to tackle a strip loan on the bone so here is some help, the DRY AGER® starter-kit includes all you need:
1 x stainless steel 40cm bone saw , with BEEF! ® stamp mark.
(For cutting through those bones with ease)
1 x 13cm boning knife with BEEF! ® Stamp mark on the blade
(For stripping meat of the bone and also finer cuts)
1 x cut-resistant glove in size L, with BEEF! ® label
(Thus, only the beef gets cut)
Have fun Dry Aging!