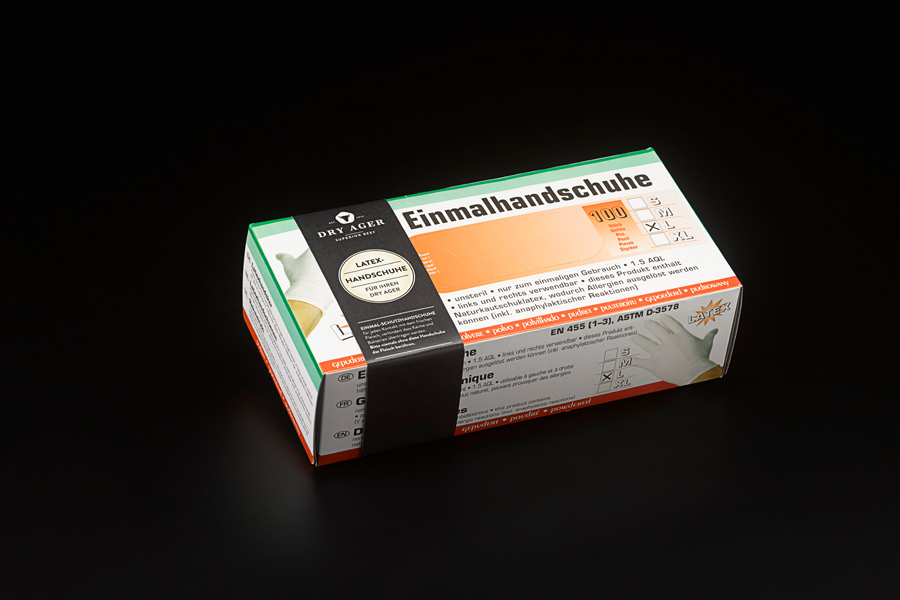 Protective Gloves
Price on request (click here)
Latex protective gloves in a practical dispenser box containing 100 gloves. These are absolutely mandatory when handling meat before and after dry-aging.
Shipment
1 x protective gloves dispenser box (containes 100 gloves)
Shipping-Info
Shipping-Time: 3 – 7 Working-Days
---
Professional tool for processing of Dry Aged Beef:
Latex gloves, professional quality (available in 3 differenz sizes). Required for any meat-contact to protect against germs and contamination.
100 piece dispenser box, transparent, lightly powdered.