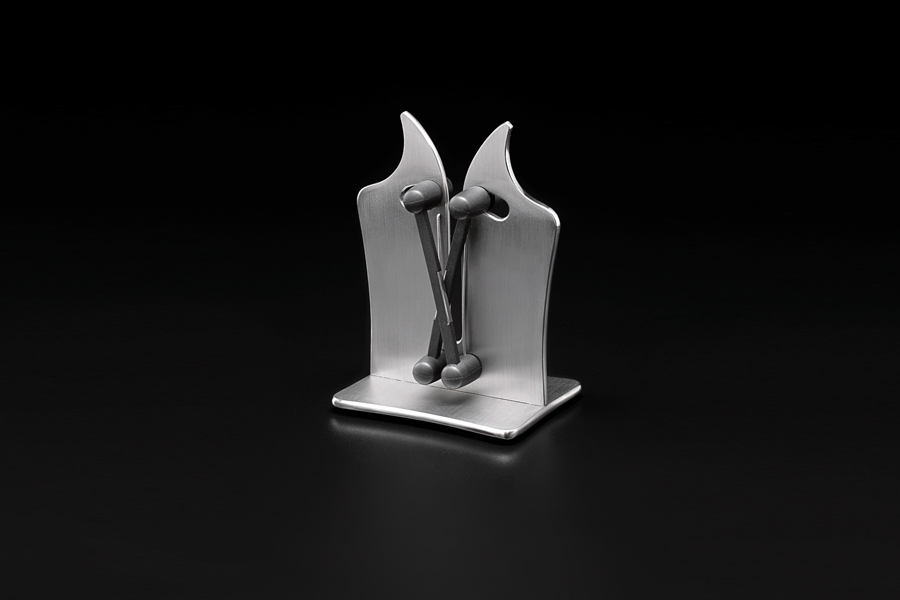 V Knife Sharpener
V-knife sharpener made of stainless steel, for smooth and serrated butcher and kitchen knives and small cleavers. For us the best hand-knife sharpener!
Shipment
1 x stainless steel V-blade sharpener (Z11072)
Shipping-Info
Product is on stock, shipping time depending on destination.
---
Professional tool for processing Dry Aged Beef:
Wow! Since there is nothing to complain about, this knife sharpener makes all other hand-knife sharpener dull. Sharpens and hones in one operation, perfect for smooth and serrated knives, also small cleavers, axes and scissors. Unsuitable for ceramic knives.
Razor sharp result without heat emission thanks to the patented spring system. Particularly stable stand weight: 0,2 kg