WOULD YOU LIKE TO EXPERIENCE
THE DRY AGER FEELING?
IF SO, THEN WE HAVE THE SOLUTION!
---
Create Dry-Aged Beef at home, whenever you want to. Just decide for yourself how long
the meat is dry aged, set the easy to use LED display and the DRY AGER® will do the rest.
If you decide to go for the one and only DRY AGER®, you will be guaranteed successful. It is Made in Germany with love and passion, has five protected patents and looks extremely good too with its stainless steel construction and tinted glass door. You won't be able to wait to cook up the contents!
Get the DRY AGER FEELING every day!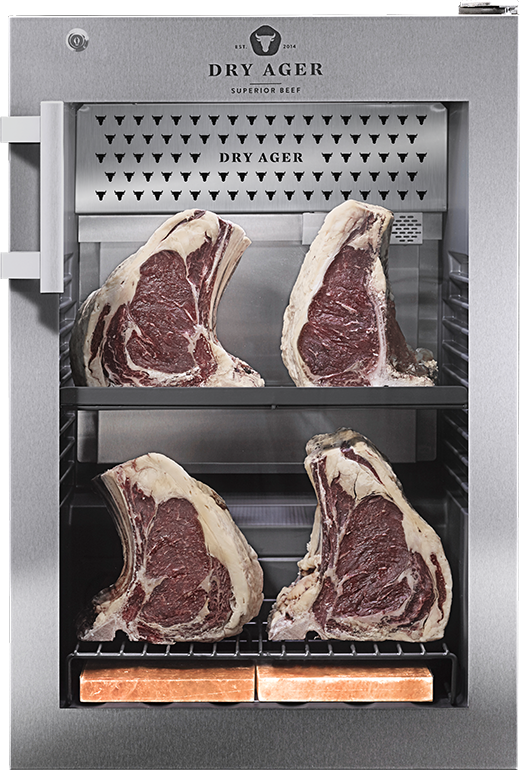 DRY AGER® DX 500®
For up to 20 kg meat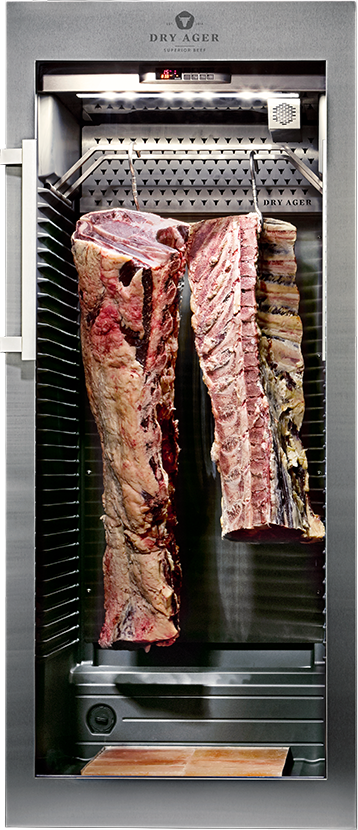 DRY AGER® DX 1000®
For up to 100 kg meat

STEAK KNIFE SET
(4 PIECE)

DRY AGER® BBQ- &
KITCHEN APRON

OLIVE WOOD KNIFE
(3 PIECE)