Get 10 % off
EVERYTHING* with code » BLACK23 «
Recipes
Dry-Aged beef fillet with truffle butter and pickled cucumbers
---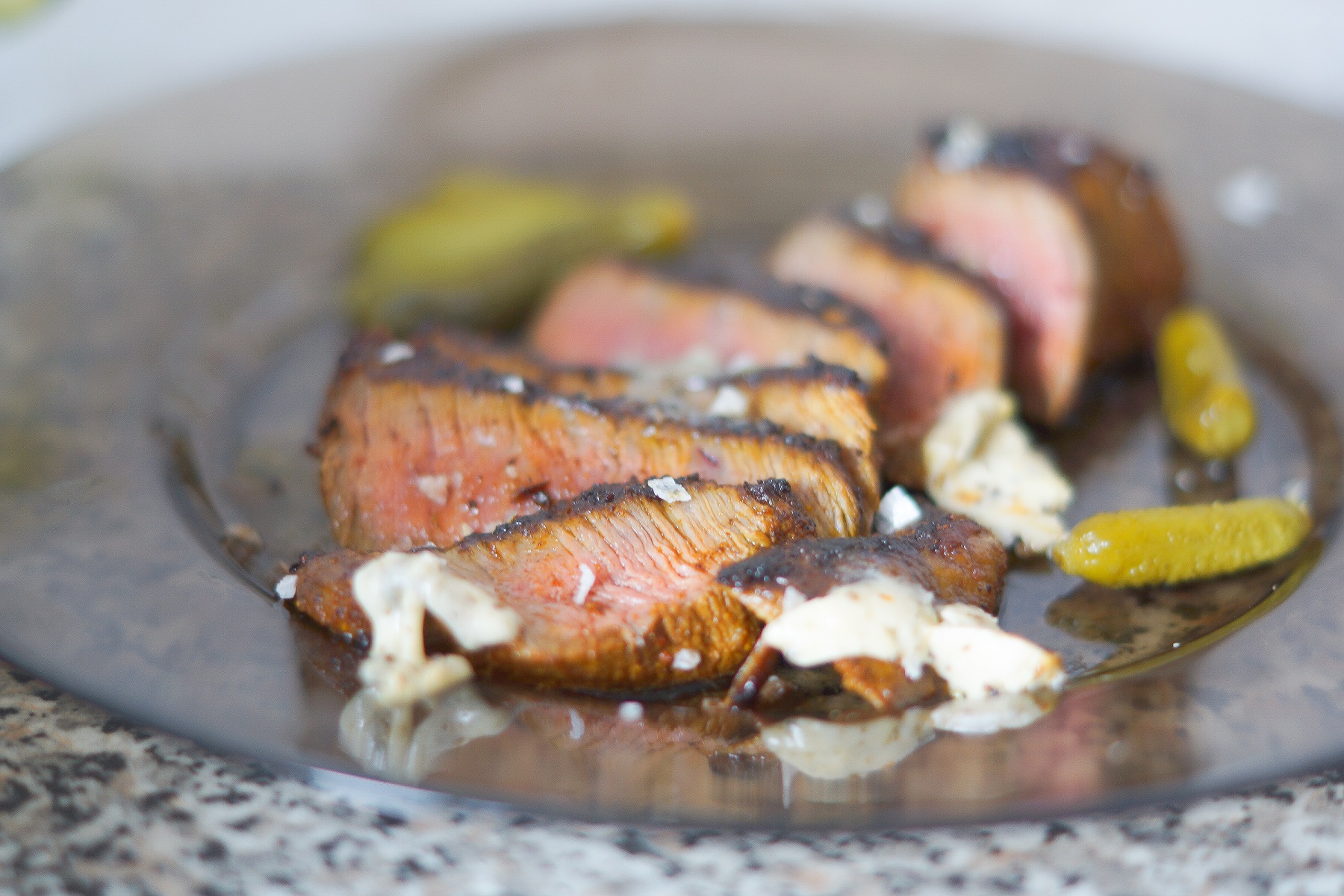 Dry-Aged beef fillet is pure pleasure for meat gourmets the greatest pleasure. For meat of this quality class does not exist every day and if one takes the trouble to let the meat mature longer than conventionally, one should give him special attention while enjoying. So, Dry-Aged Beef with some truffle butter is a perfect experience. Good meat, refined and provided with the best ingredients – a little Fleur de Sel and pepper from the mill – what more could one want!
The hobby cook is best prepared by the truffle butter itself, because even those in the delicatessen can not compete with the fresh product. The ingredients for this are not really hard to get, but the truffle buys better seasonally – so either summer or winter truffles. If you have a well-padded wallet, you can also use the white Albatriffel.
Preparation:
For the truffle butter
Trim the truffle finely.
Then chop the truffle slices with the knife.
Place the butter on a plate, with the fork.
Add truffles under the butter, mix well.
Now add some Fleur de Sel to the truffle butter.
Mix well again.
The butter should cool for 24 hours.
Heat the grill.
Grill the meat medium / medium rare.
Leave the fillets to rest for 3 minutes, preferably in aluminum foil
Finely chop the fillets, add truffle butter.
Add some fresh pepper.
Serve with the pickled cucumbers and serve.
Tip: A good glass of champagne – and you would hardly believe it – fits perfectly.
Ingredients:
Ingredients for 4 persons
4 pieces Dry-Aged beef fillet a 200 grams
pepper
Fleur de Sel
30 grams of truffles according to offer
150 grams of fresh butter
100 grams of small pickled cucumbers