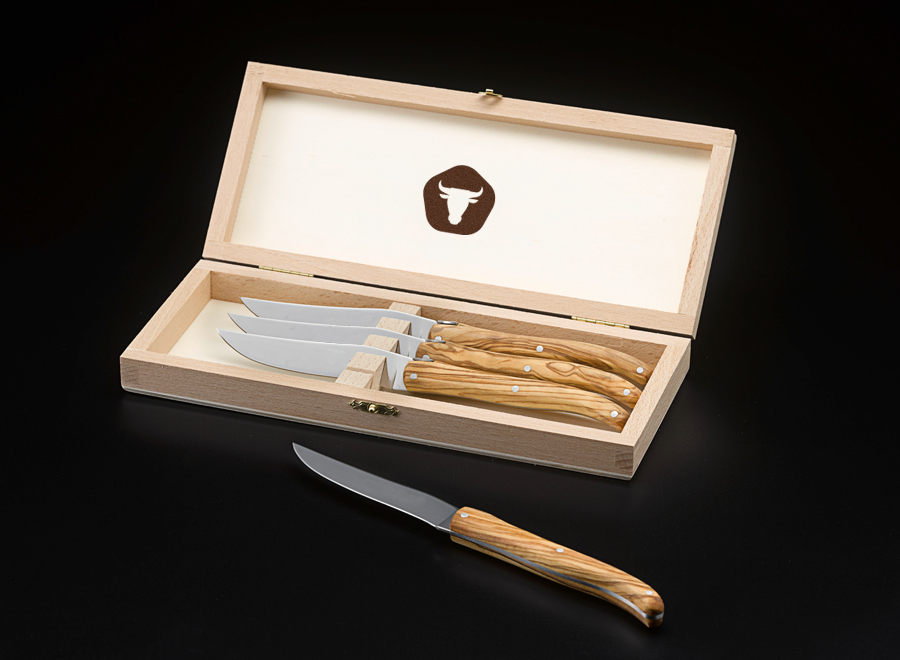 DRY AGER Steak Knife Set (4 Pieces)
Olive Wood Steak Knife Set (4 pieces) – for the guaranteed best steak of your life from the DRY AGER® – Rounded handle for a perfect knife control.
Shipment
1 x Steak knife set- 4 pieces (DX0088)
Shipping-Info
Product is on stock, shipping time depending on destination.
---
Professional tool for processing Dry Aged Beef:
DRY AGER® Special Series – Set consisting of:
4 x Steak knife with olive wood handle, blade length 11,3 cm
The perfect steak enjoyment begins with the right tools:
First, you mature your meat in the DRY AGER®, then it will be dismantled and prepared on the grill or in the pan and then cut on the plate with the razor-sharp DRY AGER® Steak Knife.
In our steak knife series, we use again these high-quality knives with riveted Olive Wood Handle produce exclusively for DRY AGER® in France. Enjoy the best meat in the world and use the best steak knives too..
Bon Appetite!