Get 10 % off
EVERYTHING* with code » BLACK23 «
Recipes
Dry-Aged Beef Tatar with truffles
---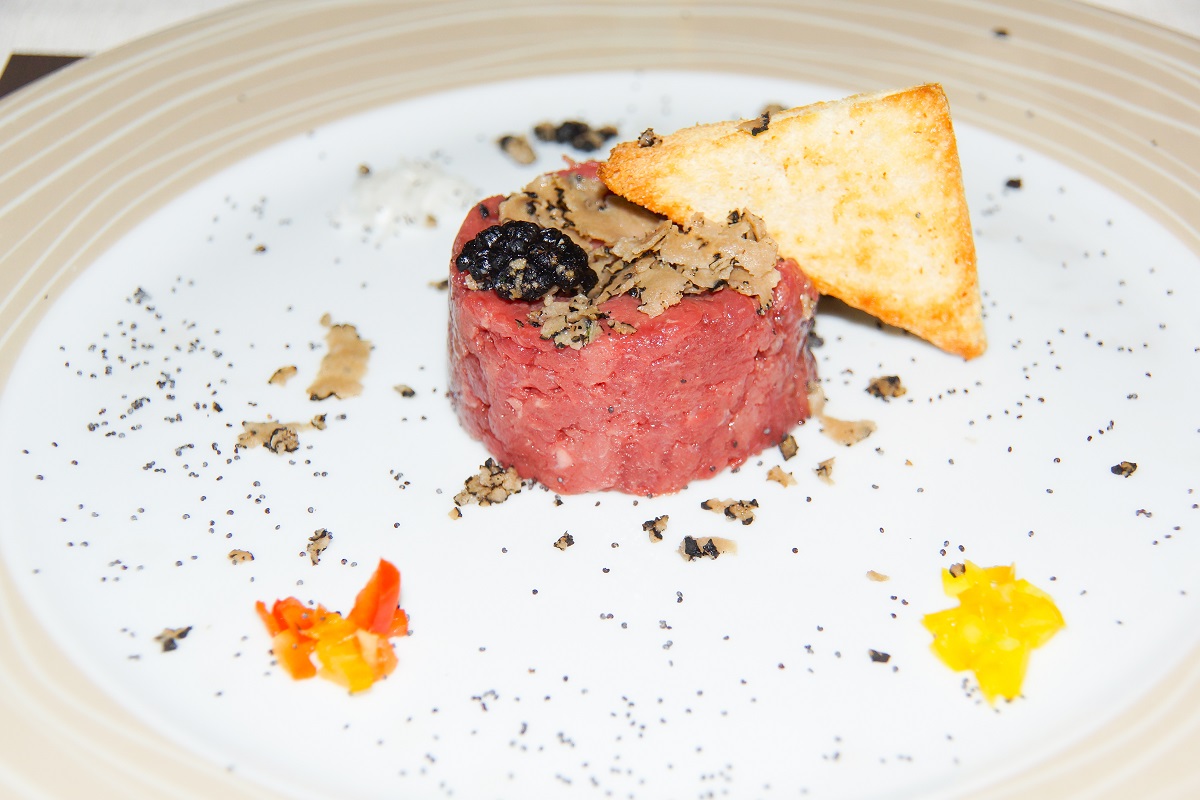 Tatar from beef fillet is a dish, which always convinces meat lovers worldwide. Tatar with dry-aged fillet is relatively new. The Dry-Ager makes it possible to have the best pieces of the beef ripened and controlled so that aromas can unfold fully and the best of the animal can be seen after days or weeks.
If a classic beef tartar is not enough, the refined food will still be refined with truffles, which we would like to introduce in this recipe. The summer truffle, which comes from France or Italy, is perfect for this recipe. For this, as well as a salad served as a accompaniment.
This variant here comes without a large list of ingredients, is quite Italian with best olive oil, shallots and some salt.
Dry-Aged Beef Tatar with truffles
For 4 people as a starter
400 grams Beef fillet Dry-Aged
Fleur de Sel
pepper from the grinder
2 shallots
20 grams of summer truffles
White bread, roasted
Very very good olive oil
Preparation: Dry-Aged Beef Tatar with truffles
First cut the fillet of beef into slices.
Then cut into strips with a sharp knife.
Now cut the strips into very very small pieces.
Chop everything thoroughly again.
Put the meat in a saucepan.
Mix with olive oil and chopped shallots.
Salt, peppers, to taste.
Leave to cool for 20 minutes.
Pour into small round forms.
Truffle over it and serve immediately.