Get 10 % off
EVERYTHING* with code » BLACK23 «
Recipes
Dry-Aged Entrecôte sandwich with mountain cheese gratinated
---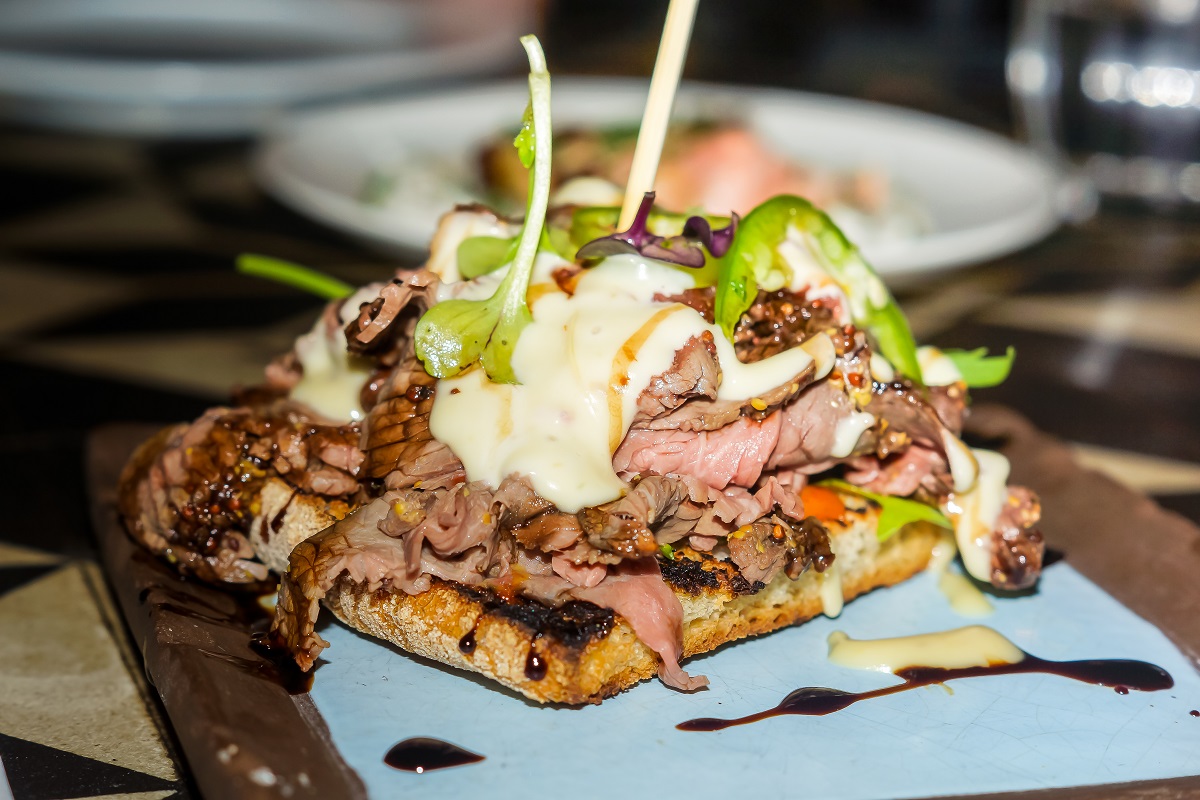 Dry-aged entrecôte sandwich with mountain cheese gratinated is true Soul Food. The aromatic Gryere cheese from Switzerland is perfect to refine a good and mature steak. We fry the steak whole and thinly sliced 350 grams for 4 sandwiches. The Dry-Aged Entrecôte sandwich can be used as an appetizer and the meat can also be prepared on the grill.
Gryere is available in the supermarket, but I recommend buying one from the market or in the delicatessen shop. In one piece it is simply more aromatic and doesn't sweat as much as in the plastic packaging. Bavarian mustard with its granularity and light sweetness is combined with Aceto Balsamico – an extraordinary pleasure.
Preparation:
Toast the slices of toast well.
Wash the peppers, cut them in half and remove seeds.
Cut the peppers into strips.
Mix the Bavarian mustard with the Aceto Balsamico.
Add paprika to the mustard.
Cut up the mountain cheese.
Preheat the oven to the top heat.
Season dry-aged entrecôte with pepper and salt.
Heat a pan.
Brush the steak with some olive oil.
Fry the steak in a medium or rare grill pan.
Whip in aluminium foil and leave to soak for 5 minutes.
Cut the steak very thinly with a sharp knife.
Add the meat to the paprika, mustard and Aceto Balsamico marinade.
Spread the meat on the 4 slices of toast.
Ingredients:
For 4 sandwiches
8 slices of toast
350 grams of dry-aged entrecôte
pepper
Fleur de Sel
A green pepper
3 tablespoons sweet Bavarian pepper
1 tablespoon Aceto Balsamico, good
100 grams Gryere, old
some olive oil