Get 10 % off
EVERYTHING* with code » BLACK23 «
Recipes
Dry-aged leg of duck with sweet dried fruit
---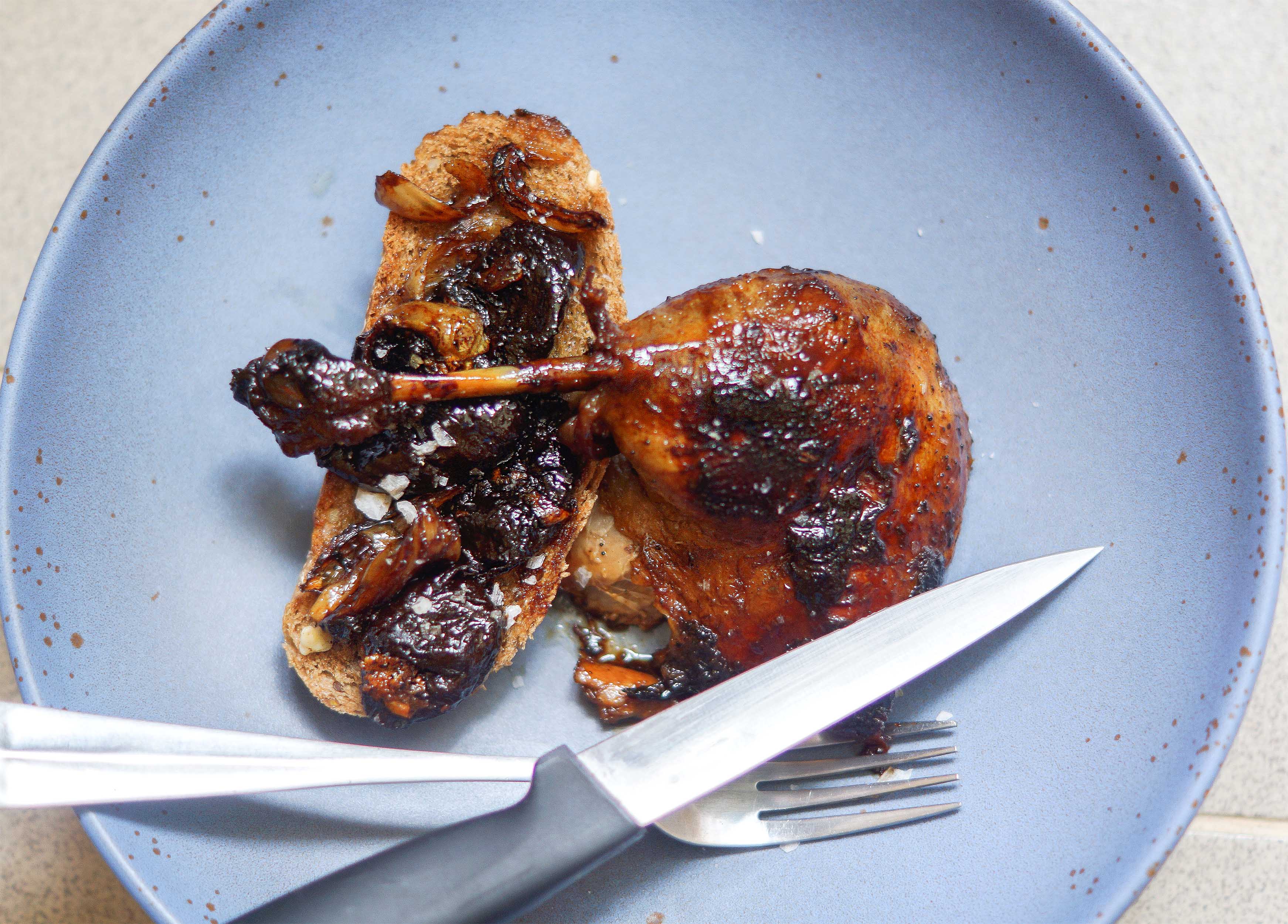 There is more than steak that is capable of dry aging to perfection in the DRY AGER. Good results can also be obtained from pork as well as duck, pigeon and other fowl. The result is really good to behold – the meat is a great deal dryer, the colour is healthy and the flavour is much more distinctive. These positive developments all stem from the Dry Ager.
Admittedly for this dish, the ducks must come from a free-range source, and should be used when at prime quality. The meat from creatures brought up under intensive farming conditions will not yield an improved result. Generally speaking, the water content is too high, and the flesh is not firm: dry-aging cannot remedy that. We have tested this recipe with Swiss mountain ducks and we were delighted. Delicatessens now stock these ducks and legs of duck, ideal for keen amateur cooks who do not have their own dry ager. Good quality can also be obtained from France.
Tip for the dry ager: The best result is obtained after 10-15 days. The flavour does not improve further beyond that period of time.
Preparation
Brush a light coating of oil onto the bread.
Roast the slices of bread in the oven.
Spice the legs of duck with pepper and salt.
Fry all over in a hot pan.
Peel and halve the onions, cut into slices.
Add the onions and dried plums to the frying pan.
Add a little pepper and fleur de sel.
Cover the pan and fry on a medium heat.
Shortly before the end of cooking, pour a little honey over the legs of duck.
Before serving, leave in pan to stand for 5 minutes.
Arrange the onions and baked plums on the slices of bread.
Add a little fleur de sel.
At the same time, plate the leg of duck and enjoy it!
Ingredients:
For 4 people
4 legs of duck, free-range, dry-aged
Pepper
Fleur de sel
1 large onion
100 grams of dried plums
4 slices of brown bread
A little oil for frying
2 tbls. of honey