Get 10 % off
EVERYTHING* with code » BLACK23 «
Recipes
Dry-Aged Mangalitza Entrecôte Roasts from the grill
---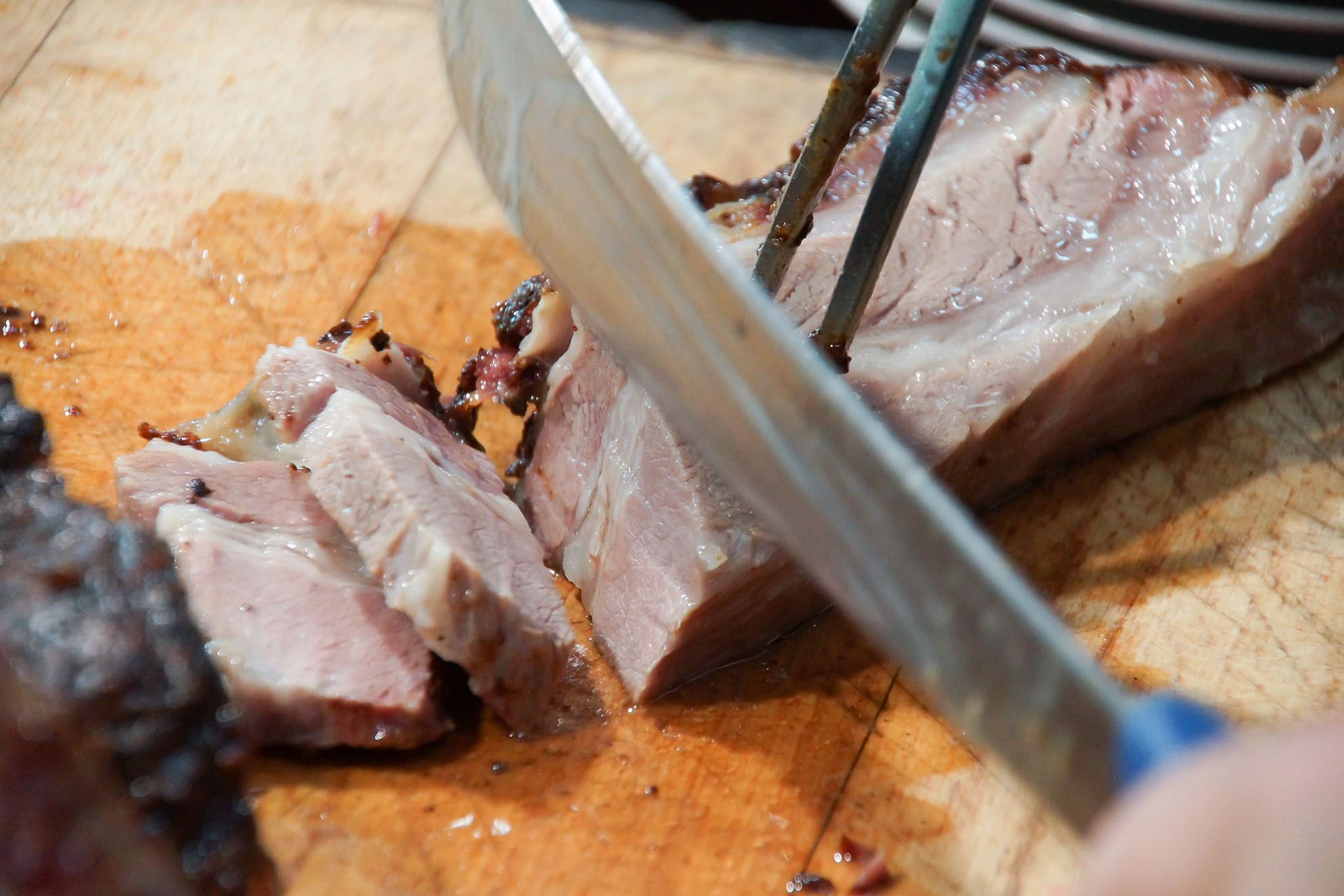 The meat of the Mangalitza pig is distinguished by its particularly strong marbling. It is much more marbled than conventional pork. The free-flowing, grazing and sucking of the Magalitza pigs is a unique meat flavor, which is more intense and nutty than conventional.
The meat is darker and fleshy but still tender and juicy. It is great to be ripened. With a Dry-Aging maturing cabinet, this is possible for everyone and does not always have to be costly by specialized butchers. A deliciousness is the roasting as a whole at low temperature in the grill. The gate is then classy and incomparably delicious. The fat-coated meat remains juicy at low temperatures and is an experience for the palate.
Preparation:
Mix soy sauce, water and honey.
Add pepper and salt.
Preheat the grill to 120 degrees.
Bake the entrecote piece on the grill.
Sprinkle with the marinade.
Close the grill and spread every half an hour with marinade.
After about 3 hours the roast is finished.
For the accuracy, a roasting thermometer is recommended.
Ingredients:
For 4 people
2 kg pieces Entrecôte of Mangalitza, matured
pepper
salt
50 ml soy sauce, light
2 tbsp honey
some water