Recipes
Dry-Aged Steak Strips with Vegetables Pickles
---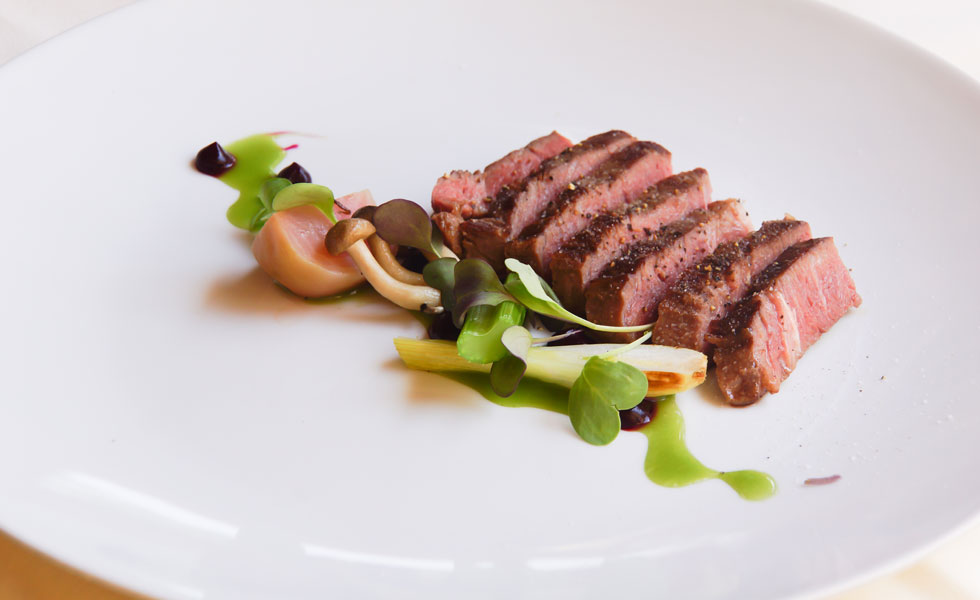 Pickles are just like Dry-Aged beef just quite fashionable in upscale restaurants and also quite rightly. Because what the Asians – especially Japan – have added to their menus for a long time, is not only very healthy but sweet by combining, salty, crunchy, hearty – just wonderful to combine with meat and fish.
Both together it is also a great combination, especially when the weather is a bit warmer, pickles do well and a good steak, naturally ripened in our Dry-Ager – simply delicious. For the steak we take a normal T-bone steak which is grilled and is then finely cut into strips. For the pickles we used a mixed pickle from the delicacies dealer, which has a great quality.
Preparation:
Take the Dry Aged T-bone steak for about 30 minutes before grilling from the refrigerator.
Heat up the grill.
Brush the steak with oil and place on the hot grill.
I recommend to grill the steak maximum "medium".
Depending on the thickness 3-4 minutes per side are enough.
Free the T-bone steak now from bones, cut into slices, arrange on plates.
Do not forget salt and pepper.
Add mixed pickles and salad
Drizzle everything with some good olive oil and enjoy.
Ingredients for 4 persons:
1 large T-Bone-Steak, Dry-Aged
Pepper
Fleur de Sel
200 grams of salad
Some olive oil
Mixed pickles from the delicacies dealer