Knowledge
Dry Ager – Made in Germany
---


Dry Aged Beef is a high quality product. That is why only best qualities are right for the DRY AGER. Implementing the technology, the DRY AGER manufactory relies exclusively on regional partners. This results in high-quality products that combine innovation and technical quality "Made in Germany".
Where tradition meets innovation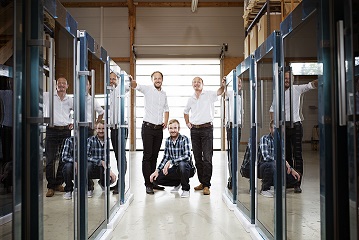 Swabia in Southern Germany, where also many big car manufacturers like "Porsche" or "BMW" and "Mercedes" are located, is known for its hardworking inhabitants. Here, in the 1980s, the master refrigeration engineer Manfred Landig started his successful career. During the years, the small business has become an international family business. Together with his sons Christian and Aaron Landig, the product range has been steadily expanded. From a specialist for cooling technology in the hunting- and meat-sector, it became a site for development and production of such versatile technologies as vacuum equipment, sous vide baths or the DRY AGER®dry aging fridge. What never have changed is the attitude behind the products. For something to work, it has to be built with a sustainable quality standard.
Made in Germany
Germany was a symbol for high quality products for a long time. However, with the global market changes, the guarantees of origin lost their weight. Today suppliers of materials and parts often come from overseas. Nevertheless, DRY AGER® likes to adorn itself with this kind of seal. For DRY AGER the term is more than a promise, it is a matter of honor. This is no maudlin patriotism, it is sustainable vision. Regional partners make quality control easier and work towards better and fairer conditions. Especially in the food technologies health-friendly material selection is very important.
Fully tested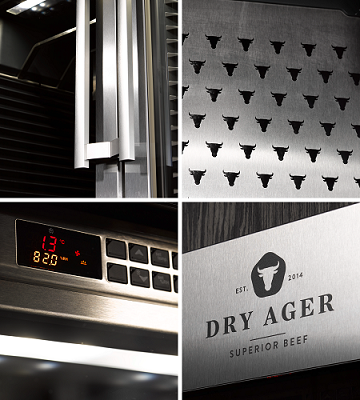 High-quality products are not only made of good materials, it also has to correspond to terms of function and usability. To ensure this, the development-team of the DRY AGER® worked with specialists. The dry-aging cabinet was developed and tested together with a food laboratory and two master butchers. Not only they think DRY AGER® is excellent, also numerous tests in professional magazines and testimonials such as top chef Ludwig Maurer prove the good quality.
Think ahead
This is not just the thinking of department of product development. Innovation in technology always means interfering with existing systems. The quality of the devices guarantees their longevity. This pleases not only the customers, it also pleases the environment. Due to a resource-saving production speed, less load for the environment is produced. When it comes to food, it is not an ecological consciousness. The nature friends of the Landig family also see this and live it daily in their business decisions.