Recipes
Hereford Entrecôte Steak Dry-Aged Sandwich with honey marinade
---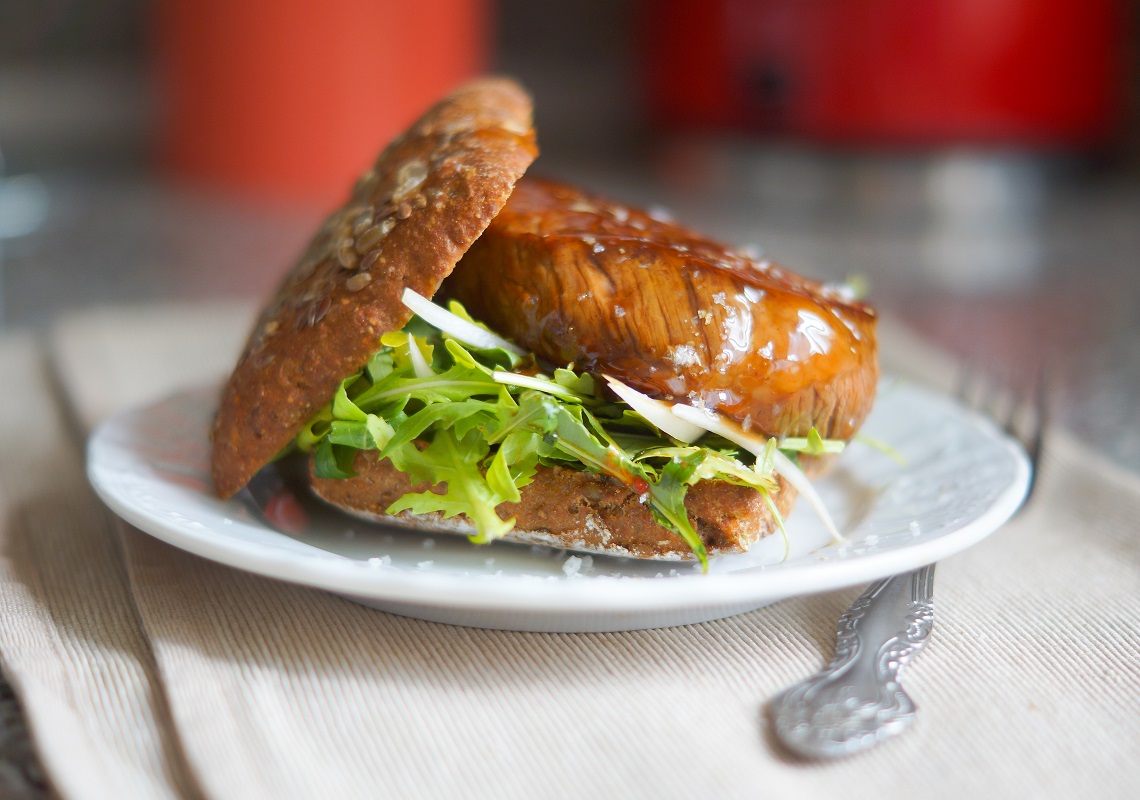 Preparation:
Remove steaks from the refrigerator about 1 hour before grilling.
Heat the grill well.
Cut the rolls.
Place rolls on the grill a little.
Wash the lettuce, pat dry.
Peel onion, halve, cut into thin slices.
Mix onion and salad, marinate with a little olive oil.
Mix honey with 2 tablespoons of water and add salt.
Grill the steaks rare to medium. A barbecue thermometer helps.
Add the salad mixture to the bread rolls.
Brush the steaks with the honey mixture.
Grill the steaks for one minute over a hot flame.
Apply honey again, turn over, finish cooking for 1 minute.
Put finished steaks on the rolls.
Season with ground pepper and salt.
Enjoy it hot.
Tip: A dry red wine, preferably from Germany, fits perfectly with this wonderful dish. In summer,  a cool beer with a light honey note or cherry aromas from Belgium goes well.
Ingredients:
Serves 4 people.
4 Hereford entrecote steaks – 200 grams
Salt
Freshly ground pepper
4 tablespoons honey
100 grams of arugula salad
1 onion
4 good rye rolls
a little bit of olive oil