Knowledge, DRY AGER, Events
Proud achievement – The DRY AGER® wins the iF Design Award 2018
---
All good things come in threes: the DRY AGER® has once again been awarded a prize for its design. After the Plus X Award 2017 and the Winner nomination by the German Design Award 2018, the DRY AGER® has now received the internationally renowned iF Design Award 2018.
Design and Function
The iF Award is awarded annually by an independent panel of judges. In the year 2018, 63 renowned design experts, from more than 20 countries, selected the winners according to established criteria. The basis for the foundation of the 1953 prize was the Bauhaus design theory, which emphasises not only its design but also its functionality. Good looks alone are not enough. In addition to an aesthetic and unique design, the products must also convince in terms of utility value and function. The versatility of the functional design is reflected in the winning portfolio, which ranges from the ultra-light laptop to the mini excavator.


All criteria met – no problem for the DRY AGER® dry aging fridge
The requirements of the iF Award have been linked to changes in the corporate culture. In addition to design and function, concepts such as social and ecological responsibility are also a considered criteria. The DRY AGER® dry aging fridge for dry aged beef from Landig not only convinced the judges because of its sustainable production, but also due to the excellent design –  a branded clear and easy to clean stainless steel surface, its ease of use and installation. The successful product from Swabia triumphed over other international competitors.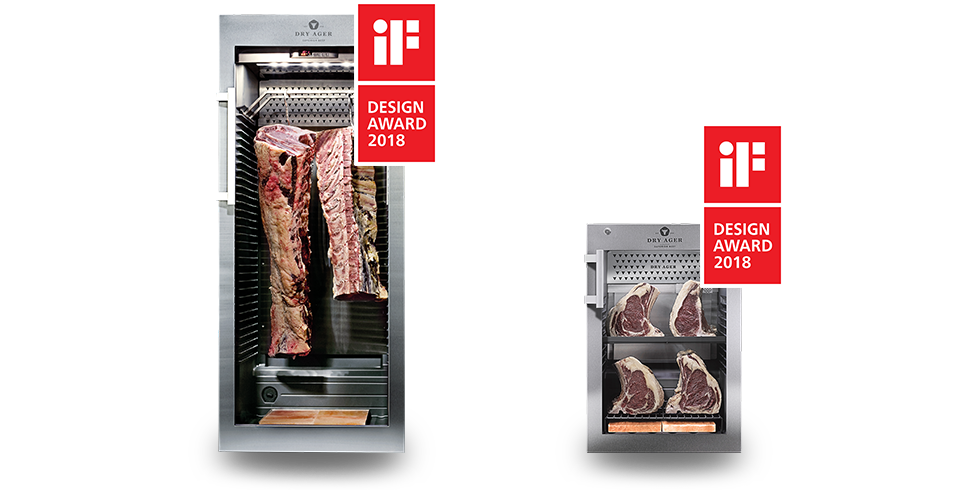 Proud achievement – proud winners
The iF Award is the third award in a row. A proud achievement that excites the whole company. "We are overwhelmed," says Alexander Beck, Marketing Director of Landig + Lava GmbH.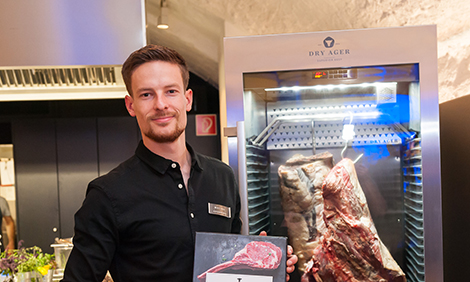 "It is wonderful to have such appreciation for the hard work, the sweat and the passion." We are thrilled that the DRY AGER received the iF Award by the expert panel of judges over others in this category!"
The price
Once a year, the iF Design Award is presented by the world's oldest independent design institution, the International Forum Design GmbH in Hanover. For 65 years, the globally recognised brand has been honouring products and services for their outstanding design. The iF Design Award is one of the most important design awards in the world. It honours design achievements in all disciplines such as product, packaging and communication design as well as architecture and interior design. In 2018, 6,400 companies from 54 countries applied for the coveted seal of quality. The prize will be presented in March 2018 in Munich at a gala dinner.
More DRY AGER awards: Red Dot Design Award | German Design Award | Plus X Award
For more news and stories check out our social media channels.