Recipes
Entrecôte steak dry-aged with mild curry and pickled pumpkin
---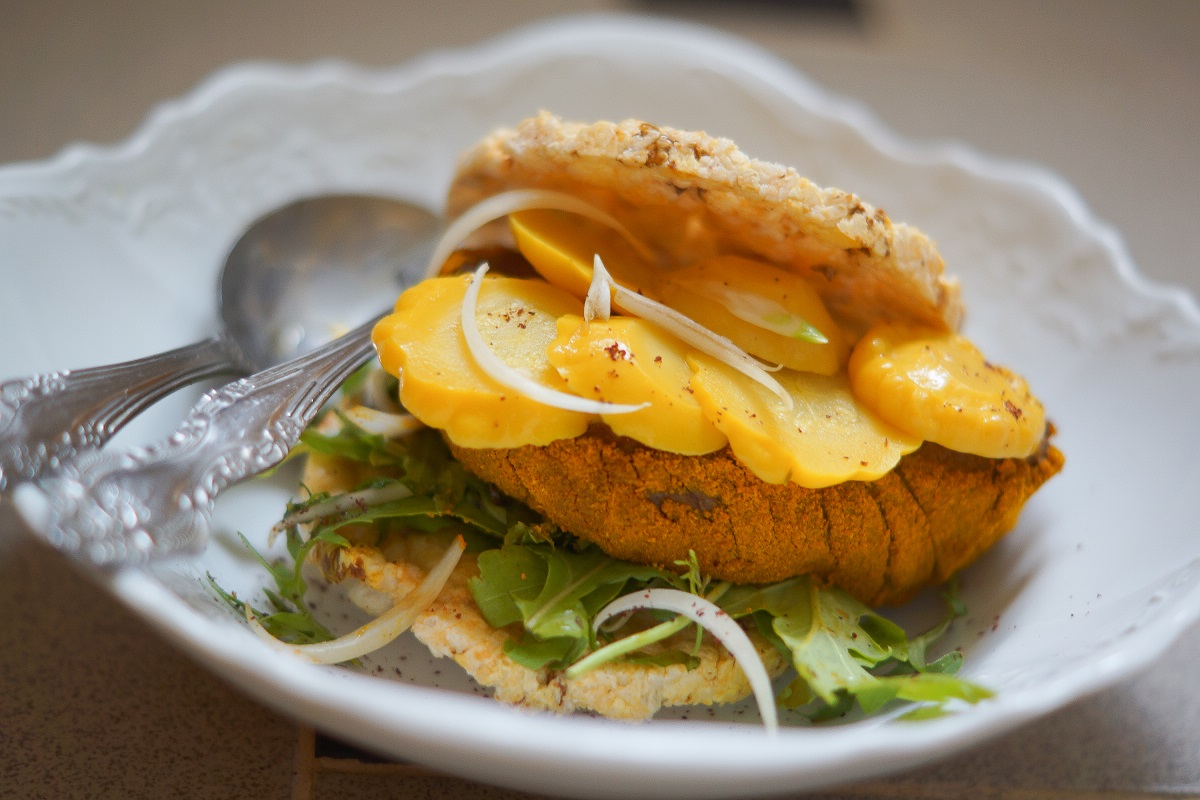 Entrecoote Steak Dry-Aged with mild curry and pumpkin pimples is a treat for sportsmen and gourmets alike. The matured piece of meat with its low fat content is good for the body and prepared as a sandwich with rice waffles, there is a great package of protein and fibre. The salad and the pickled pumpkin give it a fruity and pleasantly sour taste.
For the pickled pumpkin we used Patisson pumpkin – the mini version. They are not available in every supermarket, but often in the delicatessen, where they are pickled in sweet and sour.
I recommend you to try them, because they are delicious. Normal jellyfish can also be used for this recipe. For the mild curry we used the "Madras curry" from Kochikone Schuhbeck, it is also ideal for children who should not eat too spicy.
Preparation:
For the steaks:
Remove dry aged entrecote steaks from the refrigerator one hour before.
Heat a pan.
Brush the steaks with some olive oil.
Roast steaks medium or rare.
Put some curry powder on a plate.
Put the curry powder on the edges of the finished steaks.
Whip in aluminium foil and leave to soak for 5 minutes.
Peel the onion, cut it in half and cut it into very thin strips.
Wash the lettuce, spin dry.
Mix the lettuce with the olive oil.
Arrange the lettuce and onion on rice waffles.
Add the entrecote.
Cut the pumpkin into slices and place on top of the steaks.
Garnish with onion, place top side
Ingredients:
For 4 persons
4 entrecote steaks dry-aged à 200 gram
some olive oil
8 rice wafers
100 grams of lettuce (e. g. rocket salad or other seasonal salad)
some curry powder, mild
1 white onion, s
1 jar of mini-patisson pumpkins inlaid