Get 10 % off
EVERYTHING* with code » BLACK23 «
DRY AGER
Product presentation at the Internorga 2015 fair in Hamburg
---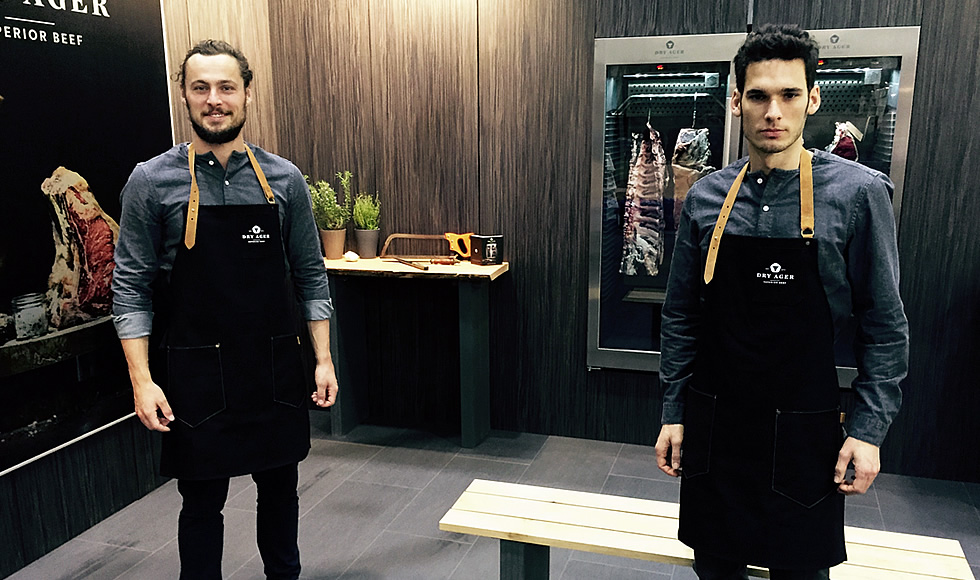 In March 2015 the Landig team presented the newly developed meat maturing fridge DRY AGER® DX 1000®. for the first time at the Internorga in Hamburg – Europe's largest gastronomy fair (the leading trade show for the out-of-home market).
The years spent on research and development work finally paid off, since the responses to our product at the trade show were positive through and through and we were able to connect with interesting business associates and end customers. Thrilled customers are already linked on our website in the area References & Testimonials.
The maturing fridge was developed with the help of a food lab and 2 butchers and is protected by 5 utility models. Visitors of the fair could convince themselves on-the-spot, that the technology, design and price are harmonious in every respect.
When dry aging, a meat quality full of character comes to being and the natural, harmonious original taste of the meat is highlighted. Literally a bouquet of aroma arises. The matured meat manifests itself through a pleasant and firm structure, is soft and brittle and has the perfect texture.
That is why you should start dry ageing at home in your restaurant, butcher shop or behind the meat counter today. The DRY AGER lifts the secret of meat aging. From now on, you can produce the best tasting meat, even in the comfort of your own home.