Recipes
Ribbon noodles with dry-aged mince – enjoy delicious italian!
---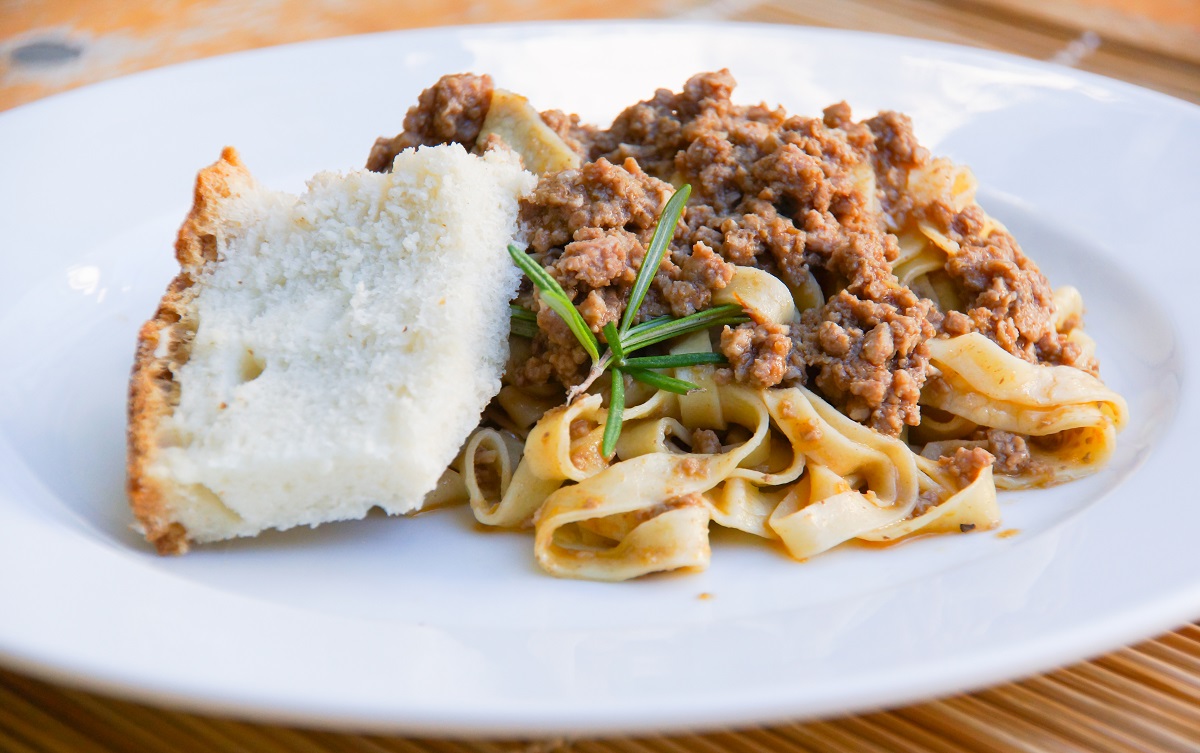 Mincing meat from dry-aged beef is a treat. It tastes incredibly intense and the hobby chefs from the USA, who have made it popular, use it for pasta, but also for burgers that reach a new quality level.
So the mincemeat is just a blessing for pasta and whether homemade tape noodles or bought, the meat should play the main role here. So we do not make too many spices in the mince. Only a little tomato sauce, which combines with the ribbon noodles, some garlic salt and pepper as well as a little chopped rosemary. Finished!
Preparation: Ribbon noodles with dry-aged mince                                 
Bring the water to boil, add some salt.
Cook the ribbon noodles, bite, drain.
Boil the dried-aged mince in oil.
Season with pepper, salt.
Rosemary chopping, too.
Combine the tomato sauce with the mince, simmer.
Combine the noodles with the mince.
Serve hot!
Ingredients: Ribbon noodles with dry-aged mince
For 4 people
500 grams of ribbon noodles
Some olive oil
Salt
Pepper
300 grams Dry-Aged mince
A branch of rosemary
150 ml tomato sauce
It is a good place to go for Italian bread and a good red wine!