Knowledge
Swiss Gourmet Book Award: The Dry Aging Bible wins Gold
---


The Swiss Gourmet Book Award was held for the fifth time in 2023. The Dry Aging Bible has emerged victorious – taking the Gold award among more than 80 cookbooks and gourmet books from all German-speaking countries in Europe.
The Swiss Gourmet Book Award's mission is to carefully sift through the abundance of cookbooks and gourmet books on the market and provide consumers with a practical guide. This is because beautiful pictures and a good layout are no guarantee for good recipes, and price is not necessarily a sign of quality when it comes to an outstanding work.
According to the Swiss Gourmet Book Award, the mark of a really good cookbook or gourmet book is that the text and pictures are factually correct. There should also be practical utility, which is characterized by the fact that the book is really helpful and does not lead to frustration when you try to cook something yourself at home. A logical structure and clear language ensure that the book is understood. But a visually appealing design with excellent quality pictures is also important. The meal you make should look like the photo in the book.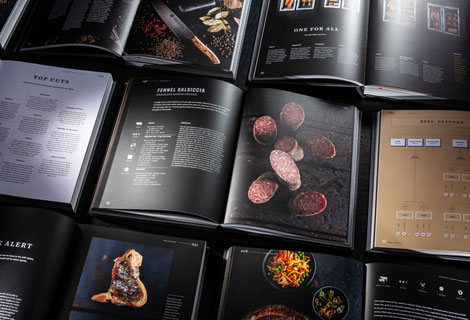 Aaron and Christian Landig's multi-award-winning Dry Aging and meat refinement masterpiece is guaranteed to take you straight to meat heaven. The Dry Aging Bible provides inspiration on more than 300 pages packed with concentrated knowledge, expertise, breathtaking pictures and more than 80 recipes for aging and cooking. Click here for further information about the Dry Aging Bible.
You can find more news and stories on our social media.