Get 10 % off
EVERYTHING* with code » BLACK23 «
Recipes
Truffle Gnocchi with Dry-Aged Filet Strips
---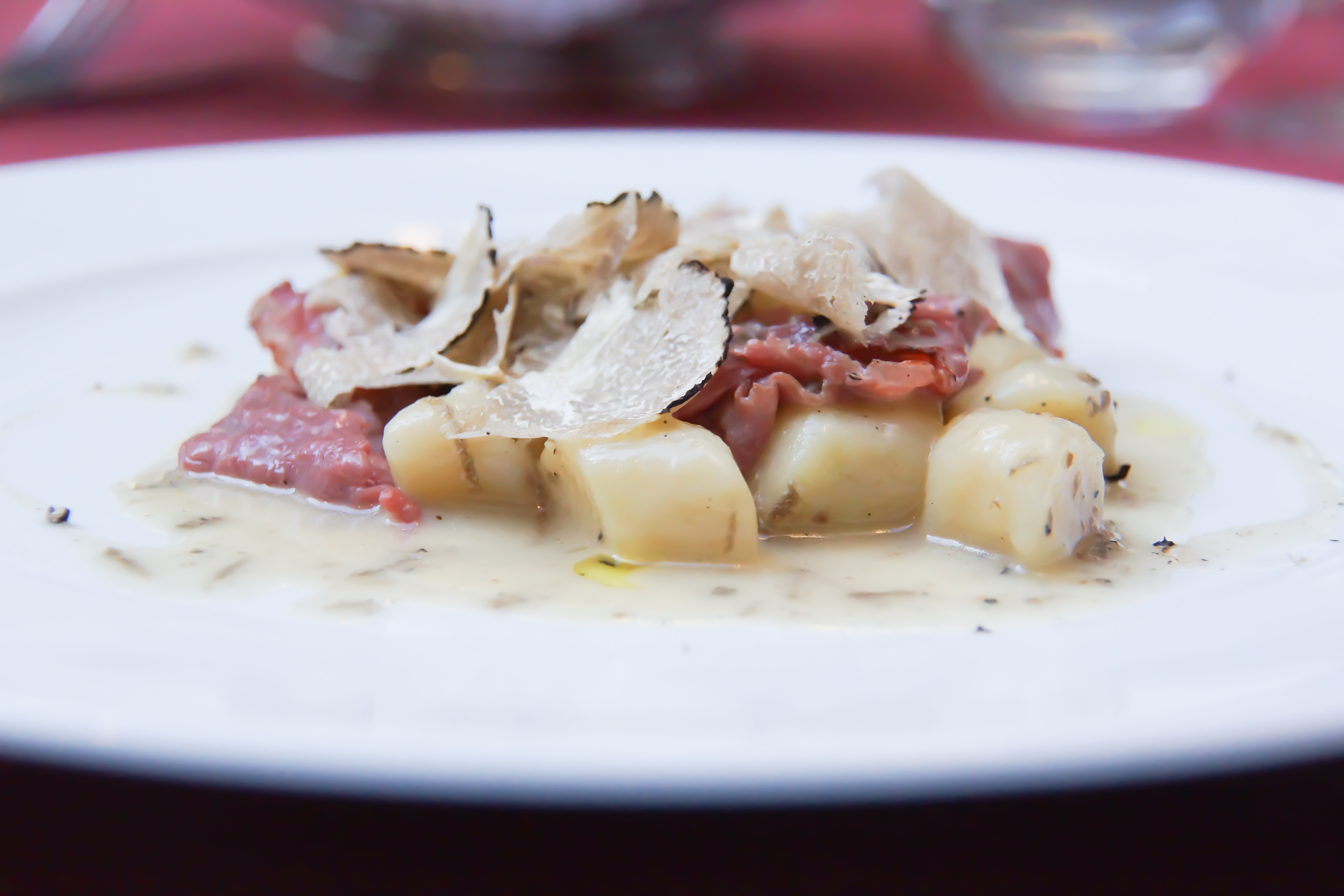 Now that the summer truffles in Italy and France has season, taking advantage of the time and opportunity in order to conjure up some tasty recipes. A Dry-Aged Carpaccio is something fine in itself. Combining it with other fine ingredients, the whole thing is becoming the delicious main dish of a summer meal.
We combine the truffle with delicious gnocchi and an intense sage butter, which rounds off the meal. Who does not get fresh truffle in the shop can also order via the Internet as of now. An alternative is admittedly inlaid with truffles – these are unfortunately taste not so intensive like fresh truffles.
Preparation: Truffle Gnocchi with Dry-Aged Filet-Strips
cook 400 g gnocchi in salted water according to package directions
Heat 1 tsp butter in a pan.
Add 10 sage leaves and fry 1 minute.
then remove the sage.
Heat 1 tablespoon butter in a pan and fry the gnocchi around.
spice gnocchi with salt and pepper.
Plane the truffles.
Cut Dry-Aged Filet thinly on the machine.
Sprinkle with grated italian hard cheese (e.g. Grana Padano). Mix with the fillet strops, plane then the truffle over it. Serve hot. Serve with a fresh rose wine, but also ice cold champagne.
Ingredients: Truffle Gnocchi with Dry-Aged Filet Strips
Serves 4
400 g Gnocchi
2 teaspoons butter
Salt
10 sage leaves
1 tablespoon butter
50 g ital. Hard Cheese (e.g. Grana padano)
200 gram Dry-Aged Beef-Filet
20 gram fresh truffles