Reviews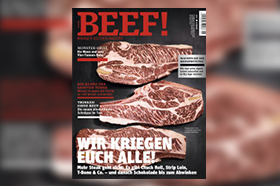 Reviews
BEEF!® – Issue 05/2020
"Discover your spiritual side – with homemade salami! Let others do yoga, we sit in front of the "Dry Ager" and experience with our sausages how we mature internally. And enlightenment comes at the latest at dinner – promised!"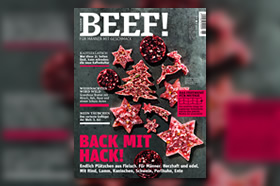 Reviews
BEEF!® – Issue 06/2015
Maturity test passed with flying colors!
With the " Dry Ager" you can condition meat without foreknowledge!
Almost four weeks long in the "Dry Ager", the first conditioning fridge for your home. Terrific fun and terrific taste!
The best present for men in the world!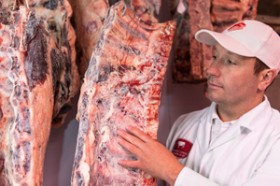 Reviews
Dirk Ludwig – THE LUDWIG
The scent of fragrant juicy steaks on the grill is for many people, especially in the summer, probably one of the finest in the world. Dry Aged Beef tastes intense and original. The Dry aging beef is a laborious process. It takes a lot of effort, a lot of time and a lot of knowledge to make a really good steak. The Dry Ager makes this traditional production process possible for each end user. Best with German Simmental cattle back from our online butchers.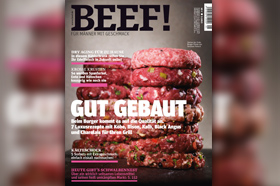 Reviews
BEEF! – Issue 05/2015
Read here the whole story about the DRY AGER® and the people behind it.
BEEF! writes: There can only be one meat: beef, dry-aged. And there can be only one refrigerator: our "Dry Ager". For home, forever, for you!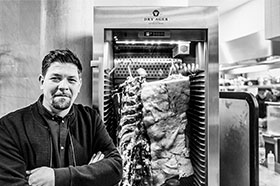 Reviews
Tim Mälzer
I only use products in my kitchen from which I am fully convinced and that is 100 % the fact with the Dry Ager: High-quality workmanship, a classy design, top dry-aging results and enthusiastic customer feedback in my brandnew restaurant "Die gute Botschaft" in Hamburg.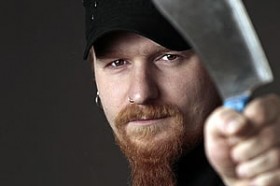 Reviews
Ludwig Maurer
The Dry Ager is the only possibility to make our meat even better. We mature our Wagyu from Schergengrub in these top devices and we have noticed: there is no alternative! We are happy to have found a partner in Landig, who shares our quality expectations and implements it exactly as we have always desired.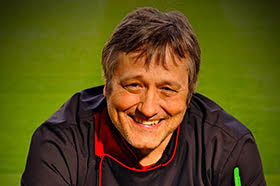 Reviews
Christoph Grabowski – Meat Sommelier
The Dry Ager meets the requirements of the method of dry aging, to process meat in its highest level to the point.
Me as meat  expert convinced the result and functioning of the Dry Ager team absolutely.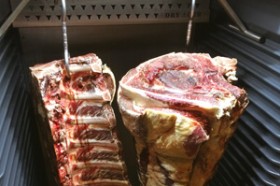 Reviews
Gerardo Simoes / Centermed
We have the DRY AGER since 2 months. Very good service from order to delivery. After the first 5-week maturation of a bovine spinal we were very happy with the result. The maturity cabinet is very easy to clean and disinfect. Then also true with the hygiene is perfect. The volume is very low. Highly recommended.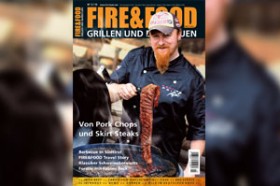 Reviews
Fire & Food
A Dry Aged maturity cabinet of Landig, Made in Germany, built by the well-known high production quality, which is already known from the successful Lava vacuum devices. The attractive price makes the Dry Ager interesting not only for professional use – all meat lovers who want to be even larger pieces of meat mature controlled will not pass the Landig Dry Ager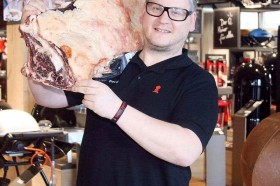 Reviews
Weber Store Kassel
The Dry Ager is absolutely top in the application and care.
We have him in our Weber Store in Kassel constantly in use and it runs faultlessly.
Top! So goes Qality.
We can only recommend the dry ager ….
Klaus Breinig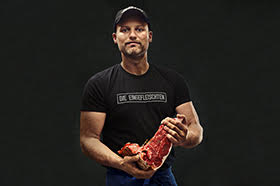 Reviews
Bavaria's Best Butcher (Feinschmecker 2014, BEEF! 2016)
Dry aging, or traditional "hanged well", has been celebrated by my father and grandfather. The Dry Ager has made our Landsberger meat delicacies even better. The result is so convincing that we have already ordered the third Dry Ager within three months!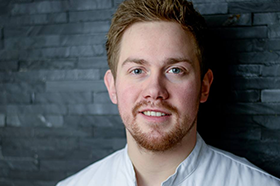 Reviews
Steakschmiede GmbH Düsseldorf
Wir nutzen den Dry Ager nun seit zwei Monaten bei uns auf dem Carlsplatz in Düsseldorf und sind begeistert! Nicht nur, dass wir einen Teil unserer Produkte noch veredeln können, auch unsere Kunden lieben es zu sehen, wie sich das Fleisch im Dry Ager entwickelt.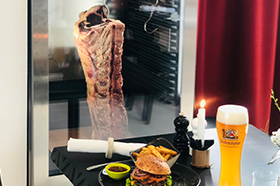 Reviews
Neunzehnnullzwo Elias Möchel
We are absolutely satisfied with the DRY AGER and the dry aging result is brilliant. In addition there is the great presentation to the guest.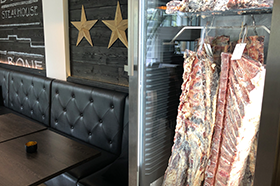 Reviews
 T-Bone Steakhouse Andreas Karg
It has never been easier to achieve perfect dry aging results.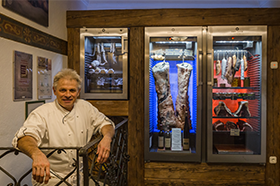 Reviews
Landgasthof zur Linde Robert Geidel
The DRY AGER has finally arrived. We dry age for up to 7 months. the regional master butchers are amazed when they see the TOP quality of our products. Steaks of the finest quality. Thank you for this innovation.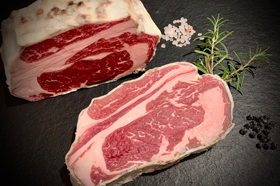 Reviews
Fleischkultur & Beiwerk
I have 2 Dry Ager cabinets (1000) and will need 2 more in the near future. They are the best on the market! I am TOP satisfied.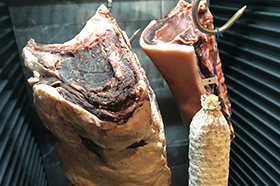 Reviews
Culivent, die Spanferkelgriller
There is no better place to refine high-quality meat to perfection.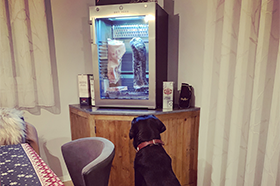 Reviews
Christian Antes
My long-awaited wish has come true – I mature my own flesh. The DRY AGER is ingenious and an absolute eye-catcher in our house. Even our dog is enthusiastic and longingly guards the cupboard.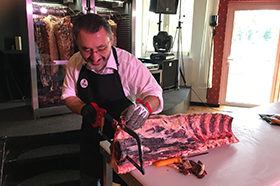 Reviews
T-Bone Manufaktur
DRY AGER, just the thing for our new business model. We are very satisfied with the maturing cabinets and we will certainly buy one or two DRY AGERs this year.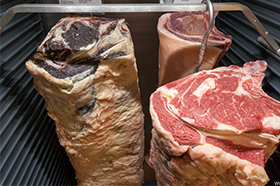 Reviews
Andys Grillstube
My DRY AGER DX1000 is not only an optical highlight, but also a guarantor for tastefully perfect steaks.
When you look through the glass door, the illuminated interior perfectly sets the scene for the raw material and invites you to stop and watch.
Technically very well thought out, neatly finished.
Perfectly solved I find among other things the air humidity control, which functions WITHOUT an additional water tank.
I don't want to miss my DX1000 anymore and am more than satisfied right from the start!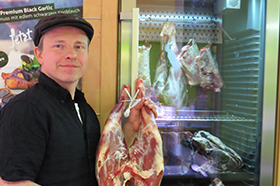 Reviews
Metzgerei Andreas Ortlepp
The DRY AGER is a complete success.. I have 2 pieces in the shop and the customers squeezes their nose flat against the glass pane
It works almost maintenance-free and raises the meat to a completely different level. We mature beef, pork, lamb and game in it.
Simply top!!!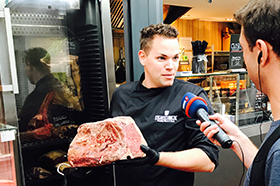 Reviews
Eddys Premium Beef Club
Many factors are important for a perfect steak. It starts with keeping and feeding the animals and the crowning glory for my taste is dry ripening. But I don't want to do without my DRY AGER anymore, because it always gives me reliable best results! I can only appeal to everyone: Start celebrating and enjoying meat again. Quality before quantity!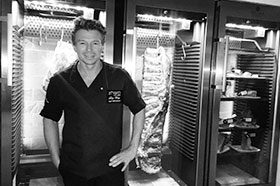 Reviews
Klaus Brunmayr – Bahía Mediterráneo, Zherogroup Dining; Palma de Mallorca
Basically, we have a three-ager: With three cabinets one has many playing possibilities. For example, the prefabricated pieces in the right cabinet. This allows the customer to choose directly what we should put on the charcoal grill. At the moment we get the cattle ridges 14 days dry, because the raw meat in the restaurant does not look so good. The part in the left cabinet has now matured for six weeks. From companies in Austria I know that this can be really borderline. But we tried the meat yesterday – sensational! I understand why this is the world's most prestigious manufacturer of maturation cabinets. My Spanish meat wholesaler has recommended it to me – meanwhile the parts are everywhere in Spain.

Reviews
Metzgerei Hierl
I bought the Dry Ager as a beginner model. I'm more than satisfied with the first results. Our customers are looking for their piece of meat now for Christmas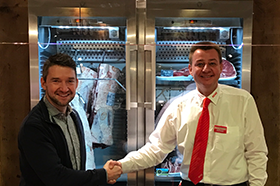 Reviews
REWE Kaarst – Röttcher
The DryAger does not only have a very good functioning, it also looks very elegant. The DryAge cabinets have upgraded our entire department.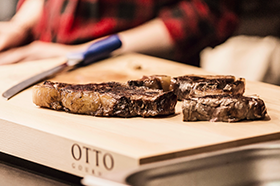 Reviews
OTTO GOURMET
The Dry Ager is not only very decorative in the kitchen or living room, it also gives you full control over your meat. So you are no longer tied to conventional ripening times and you decide for yourself when your steak has reached the zenith of the taste. Experiment with Cuts and maturing times – an experience that no professional, ambitious hobby cook or meat fan should be missing! OTTO GOURMET says "go mature meat with the Dry Ager!".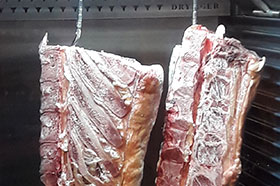 Reviews
Prof.Dr. Brian Guth
I have already used my Dry Ager twice with excellent results. My first distribution of a bark printing was unfortunately not completely succeeded however the second time I had developed a better strategy, with better results. The dry ager per se is impeccable and the meat after 10 weeks of deposit was absolutely clean. The cleaning between the bearings also went quickly and without difficulty. For those who appreciate the good meat, a dry ager is absolutely awesome.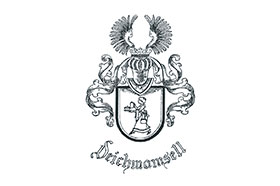 Reviews
Nils Owe Krack
In short, the DRY AGER is / offers:
Perfect results for any meat. For the customer, it is a symbol for the manual handling of food. Is very quiet and easy to maintain. Technically mature: even for extremely long ripening times, it offers the perfect climate (absolutely no spoilage)!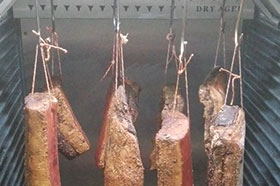 Reviews
Klaus Kleinschuster
So honestly this is still my best investment ever! Not only that you can put beef there but also smoked pork and much more!
Try a seasoned pork roast a week mature! The absolute madness!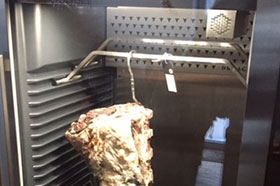 Reviews
Robert Pelzer
Finally a good meat quality – whether beef, lamb or game.
The enjoyment has definitely increased considerably. Whoever grills with us has only praiseworthy words. The DryAger is definitely recommendable.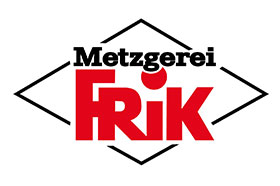 Reviews
Metzgerei Frik
An absolute enrichment for our butcher shop.
Without great effort we achieve top results with absolute added value. Our customers are thrilled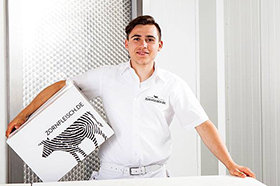 Reviews
Zornfleisch
The butcher Zorn has decided for a dry ager, because the tasty meat can be presented excellently and be lifted from the usual meat. Two other reasons for the Dry Ager are color retention and section minimization.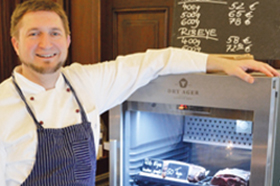 Reviews
Hotel Zumnorde am Anger
"Since our guests see the meat in the cabinet, it sells by itself. Our guests are so excited! Sometimes it does not mature as fast as we could sell it.
"Good things take time and we sometimes comforting to a meal a week later." says Andreas Müller, chef and catering manager, Hotel Zumnorde am Anger, Erfurt.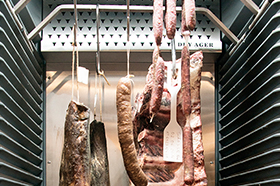 Reviews
Arthur's Mountain Meat
I'm still more than happy with the Dry Ager, through the perfect finish and great looks it stings just immediately apparent. The maturity cabinet is so good in my shop that it has probably already paid off almost 3 times. The Dry Ager is simply the best way to present my handcrafted products and my quality meat adequately. From the mountain Salamis on the hams to the dry-aged pork and cattle is just perfect. A great compliment to the company Landig. From purchasing via the communication and support to delivery, it just all works perfectly!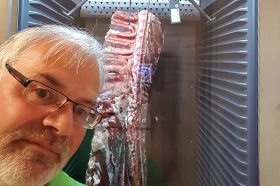 Reviews
Günter Holz
Dear meat eaters,
the maturity cabinet works great. Unfortunately, the device is better than the meat quality available to buy.
I would appreciate appropriate meat producers. My aim is namely to offer my friends and me the best beef on the planet 🙂
Greetings to all meat eaters
G. Wood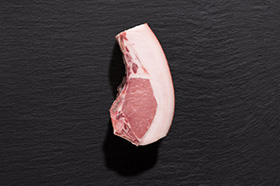 Reviews
Kalieber GmbH
We Kalieberaner have a Dry Ager for a few weeks now, to make a good pork even better.
And what can you say? The part is awesome.
Works really perfect and is thoroughly recommended!
Here are the results: http://www.kalieber.de/3-eydscht-kotelett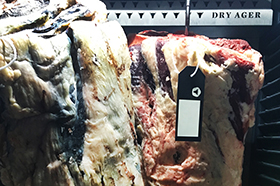 Reviews
H. Wilger GmbH
A great eye catcher at the meat counter and a successful addition to our offer! About 10% more steak sales speak for themselves.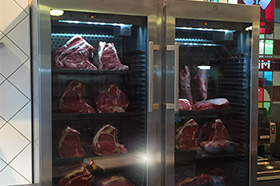 Reviews
Metzgerei Richard Fecher
We have two Dry Ager are in our salesroom since March 2016. For our customers, that is the eye-catcher par excellence. So we always come back with customers about the quality and origin of the cabinet. Our customers are very excited about the steaks from the maturity closet and buy again.
That was our best new acquisition in recent times: Great look, great meat. Butcher heart what you want more.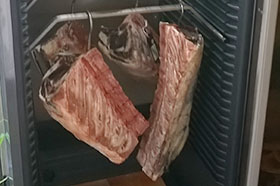 Reviews
Bacilus, Rolf Meier
The dry ager is used in my restaurant. In addition to the beautiful appearance, it inspires by sophisticated technology. A top product that is a pleasure. The best investment for years.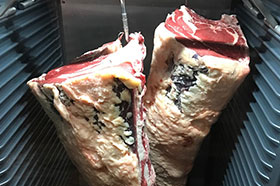 Reviews
Jan Tillmann
Ostermühlen Gourmet exclusively sells the products of our own farms. We have made it our mission to make our food available to our customers with the utmost craftsmanship, complete transparency, uncompromising sustainability and the highest quality. Maturation and refinement is a critical step – and the Dry Ager has never disappointed us!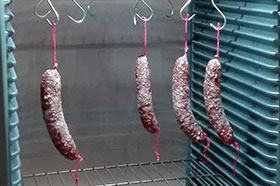 Reviews
Karl Forrai
I have used the Dry Ager DX 1000 in private use since September 2016, with excellent results: t-bone steak, ham and various salami varieties (finocchiona, salami di cinghiale, salame all noce) Of the settings of temperature and humidity. The products have a professional consistency and the process is absolutely hygienic! For storage, the salami are vacuumed with the Lava V.300 and are then excellently conserved for at least six months.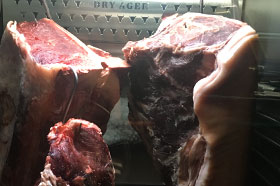 Reviews
Bernd Neppe
Super cabinet which fully corresponds to our ideas.
The meat becomes delicate and gets its special touch.
We even let the pig's moth mature in the fridge.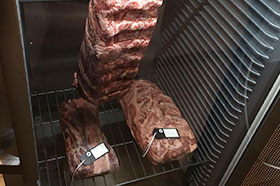 Reviews
Franziska Gründl
We are very satisfied! Not only the classic beef can be found there, but various kinds of meat can be dry-aged. It is fun to experiment and makes every meat the absolute highlight of a dinner.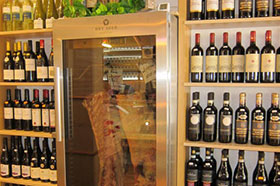 Reviews
Metzgerei Faller
The Dry Ager is in our shop and is very well received by our customers. One of the best investments of recent times. The difference to meat which has not matured in dry ager is very clear.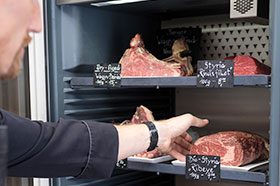 Reviews
Speisenmeisterei, Irene Gonaus
Of course you get 100 points. We are more than satisfied with the maturity and the results.
With the best knowledge we can recommend their devices!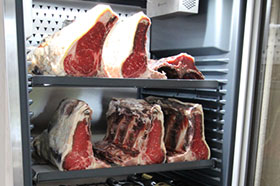 Reviews
Alexander Ortenburger
I do not only use the DRY AGER to mature meat, it is also ideal for the storage of my whiskey and my wines!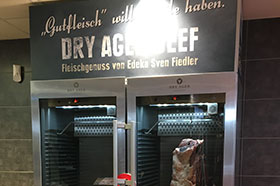 Reviews
Edeka Sven Fiedler
Customers are thrilled, we are thrilled! What we can sell has hardly anyone on offer – Great!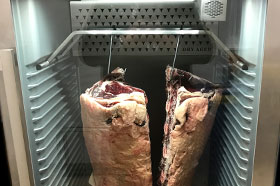 Reviews
Christoph Hugger
I bought the Dry Ager dx 1000 and I'am impressed with the maturity quality, not only the great taste refinement but also the low weight loss of 8-15% is the hammer. In comparison, it is always assumed to be 30-50%.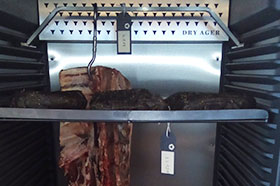 Reviews
Hotel Villmergen, Stefan Wurz
The Dry Ager is an integral part of us, we have made great experiences and our guests are very enthusiastic. We have already different products in the Ager ripened and are very satisfied. We can only recommend it.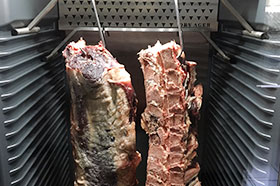 Reviews
Steffen Reto
We are very satisfied with the bone-ripened beef. The next goal is to make your own salami in the same refrigerator compartment.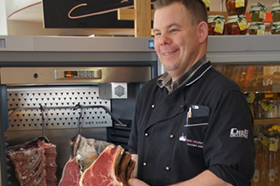 Reviews
Feinkost Hamm GmbH
Dear Dry Ager Team,
We have been using the Dry Ager for about 1 year. Sales have risen by a multiple as far as the Dry Aged products are concerned.
Price performance fits, no disturbances, easy to maintain.
Keep it up.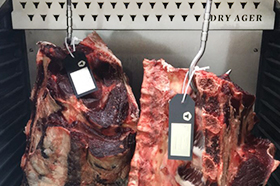 Reviews
Johann Heiß Hirschgehege Brennerberg
We have been using the Dry Ager for 5 months in private use. The following projects were carried out with great success: Production of deer salami in the natural ripening process – Production of air dried deer – 33 days of ripening of 4 backstrands of Simmentalern heifers. An aromatic salt climate is used to produce salted salt from the Alps.
We are very enthusiastic about the quality and the easy handling. A good investment also for the private Dry Age lover.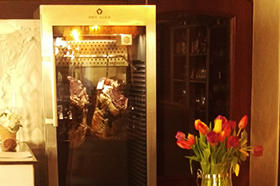 Reviews
Restaurant "Grünspecht" The Original
Since January, we are proud and extremely satisfied of this Dry Ager, which is fully fulfilling our ideas of the maturing of delicious treats.
Thank you for the uncomplicated operation and maintenance-friendliness!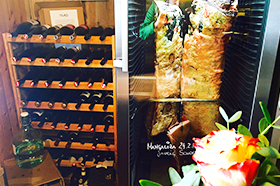 Reviews
Christian Schilcher
The DRY AGER is an integral part of my gourmet cabin. I give the meat of beef, game and game fish through the DRY AGER the absolute culinary experience. In combination with our Big Green Eggs the absolute culinary culture for top gastronomy!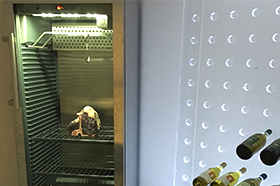 Reviews
Marc Rollier
Quality and design. Very high quality.
Very reliable device.
The end product is simply fantastic !!!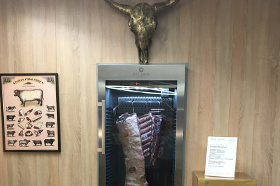 Reviews
Beefshop Versmold
The cabinet works perfectly. Great staff & great service at Landig.
Smooth 1 +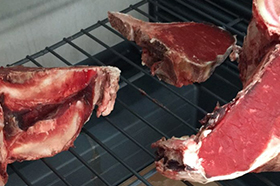 Reviews
Jörg Bartsch
The Dry Ager works 110%. Our sale has increased a lot. With DRY AGER, we are bringing new customers into our shop.
The meat ripening is on a level that could not be better.
We will buy one for our branch in 2017.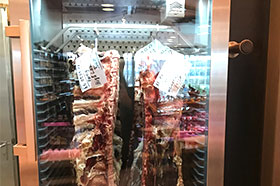 Reviews
Metzgerei Helmut Parzen
We had a suitable presentation and maturity possibilities for our wine traders from the region and found it with the DRY AGER. It looks at the whole store enormously. In addition, it is an important feature in our town which all steak lovers appreciate.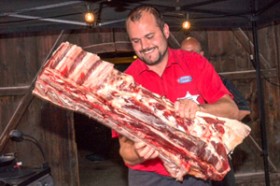 Reviews
Schärer Walter
Just awesome! The Dry Ager is the best acquisition this year in our butchery. Demand continues unabated even during the cooler season.
The Dry Ager has a great value for money and makes so much fun !!!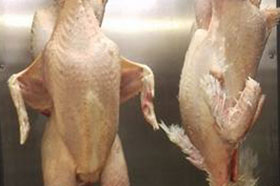 Reviews
Geflügelgourmet, Robin Geisser
Dry Ager is our laboratory for the development of our superior poultry products. Works perfectly and looks beautiful.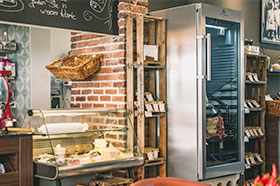 Reviews
Egghead Restaurant, Matthias Werler
We are very satisfied with the device and the results achieved.
From the first day onwards, we have been able to dry our finest steaks dry without any previous knowledge of the best meat of our regional producer, Bauer Thümmler.
The Dry Ager is also a decorative component of our shop furnishings and communicates our understanding of the sustainable handling of food.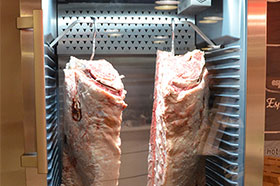 Reviews
Grillheaven, Martin Kaspar
Simple dry age premium meat does not work! We do not just produce our meat for the barbecue school with the Dry Ager, we also sell it within Austria.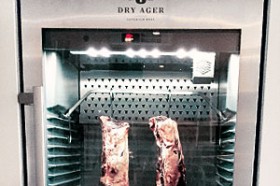 Reviews
Klaus Janssen
With the Dry Aged is finally a fully ripe cabinet for the ambitious private use available.
As hunters and meat lovers, there is a long time on my heart my game on more than just the classic way to enjoy. Now it is possible to produce high quality sausage and ham delicacies under controlled conditions and, along the way nice Dry Aged Beef from own production to offer to my clients. The Dry Ager has now got a permanent place in my kitchen since it really does not need to hide. The icing on the cake of course is a good filling.
Many thanks again to the Landig team for the absolute professional and friendly support.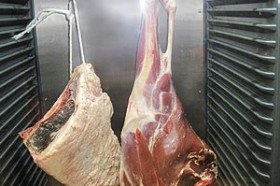 Reviews
Frank Birkholz
My new piece of furniture meets with great interest. As a big BBQ fan the Dry Ager will have much to do. In addition to cattle there is already a specimen deer hanging with it. I hope for a real treat from my Dry Ager.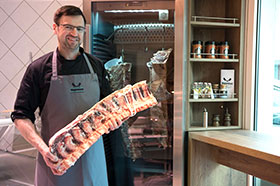 Reviews
Metzgerei Wagenblast
I've put the dry ager in my store my shop builder adjusted the furniture to it. Super optics, the view in the selling room. The dry ager itself provides the best meat quality. Our customers are thrilled.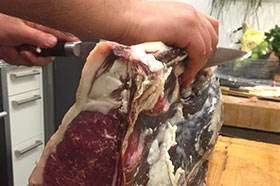 Reviews
Michael Jäger
I had already eaten DryAge meat. Pretty mediocre. If the input is correct, the output fits, I was clear. And so I bought a maturing cabinet. Finally, I can produce the desired organic quality myself and the success is maximum: Fantastic taste, incredibly delicate and self-ripened.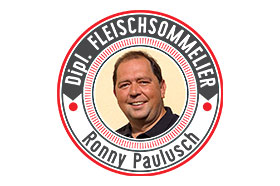 Reviews
Ronny Paulusch
I've been using the Dry Ager for a quarter of a year now and am excited about it every day. Whether beef, veal or pig – the results always surpass my expectations. It also provides valuable services for the ripening of raw ham or sausages. High quality materials, best workmanship, sophisticated technology, competent customer service and perfect design. You can not go past him without stopping at least for a moment. For me the Dry Ager is by far the number 1 and a clear purchase recommendation.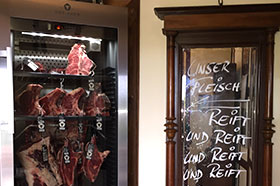 Reviews
Westernrestaurant LASSO
Since April 2016 we have our DRY AGER in the entrance area – an absolute eyecatcher. Our guests have the possibility to choose their steaks and are always overwhelmed by the taste experiences.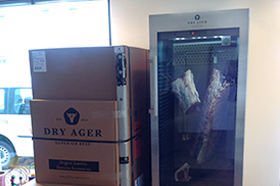 Reviews
Martin Kohler
Are fully convinced of the acquisition, works perfectly and very well received by the clientele. Building on this week the second cabinet.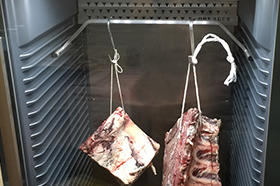 Reviews
Rüdiger Bobzin
Have the Dry Ager cabinet since December 2015 in use. Whether for the production of Dry Aged beef or self prepared sausage … just awesome and reliable. The conditions of temperature and humidity can not be achieved otherwise in the private sector.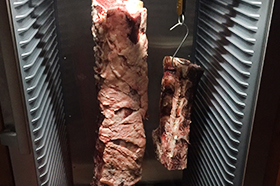 Reviews
Hagen Seefried
So I'm so excited about my Dry Ager, who serves with me not only as a mature cabinet, but also as a special kind of lifestyle and attitude towards life. In addition, I see it as decoration in my living room. The product of the Dry Ager is of course the most important thing and my family, friends, I, etc. are very impressed of the quality of the meat. I think that I am one of the few that uses the cabinet privately, this is why I "must" eat my product always by myself and have a lot of fun!
 
Thanks a lot for this!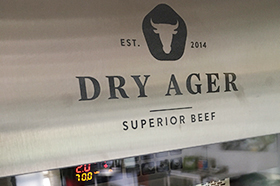 Reviews
Jagdschloss Prillwitz
Here in Jagdschloss Prillwitz we test different kinds of meat in the Dry Ager. From deer to highlander we are completely satisfied. It was kept every promise.
 
Greetings from Jagdschloss Prillwitz Team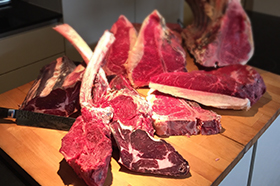 Reviews
Laupheimer Hof
A great toy that I have done to me for Christmas. Currently I am considering to buy me a second cabinet.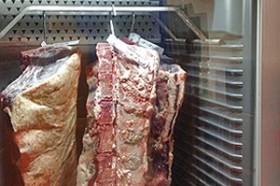 Reviews
Olaf(s) Kochschule
Super it makes fun to store meat!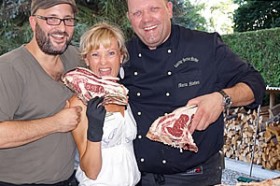 Reviews
Marienburg Monheim Grill Academy
The Dry Ager is a sensational product for grill and meat fans: visually appealing and pleasing in all other aspects – a work of art with delicious contents. The technology works without a glitch. Just hang it up and watch – the results are amazing. The best meat I have ever eaten!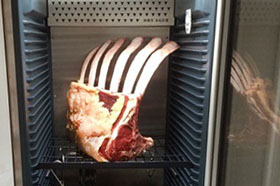 Reviews
Andrea Hische
In January, we incorporated a first large 10-kg piece. Two master butchers have presented our work after five weeks once. They were very enthusiastic about the optical quality and the fridge and thought that the result would be perfect and even that in their company hardly can hammer out so well. After 56 days, you have helped us to break up the meat and now the supreme head of the company has also monitored and maintained that we would have achieved an extraordinary quality. We seared the pieces at 300 degrees on the charcoal grill and ripened in the oven.
 
The result was unlikely good!
 
The Dry Ager itself also looks so noble and perfect. He is a jewel in our new kitchen.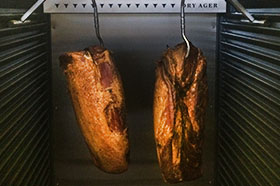 Reviews
Peter Nauer – Schweiz
Hello dear DRY AGER friends
my hobby are Scottish Highland cattle and everything tastes great. Since February 2016 I am the proud owner of a DRY AGER.
First I smoked pork meat and mature 2 months in an oven at 75% humidity and 9°C temperature. The result is perfect: nice evenly through matured.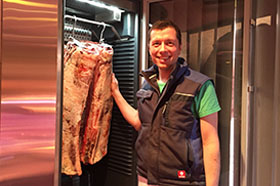 Reviews
Metzgerei Leidl
What can I say. I bought a Dry Ager in February, however, drawn up until the beginning of April in my store. I started with two sirloin. And the response from customers has been overwhelming
The first two backs are virtually only sold mouth advertising, without having to make advance advertising. Upcoming back are already approaching.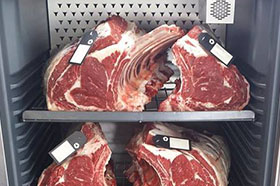 Reviews
George Drosopoulos
I and my customers love the device. An absolute recommendation and a must for any steak house that high demands on the quality of meat sets. The Dry Ager is to make perfect taste to the meat even better and more tender. Regards George Drosopoulos – Greece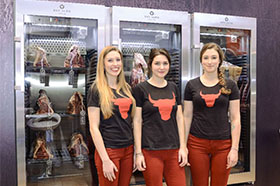 Reviews
Delta Fleisch Hamburg
An absolute eye-catcher at our Internorga stand which has excited our customers. We thank you for the uncomplicated cooperation and wish you continued success with the maturity cabinets.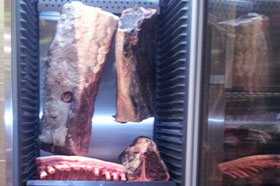 Reviews
Edeka Berger
We opted for (the) Dry Ager for various reasons. The first was the convincing description for handling and assembly, without additional connections. Furthermore, we were very impressed by the design, since the devices are in the customer area and ultimately the very friendly and competent advice by the sales team. Thanks Mr Forster.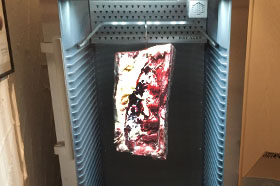 Reviews
Karl Otter
Hello dear professionals,
a good piece Dry Aged meat has surpass my imagination. To develop such a noble EyeCatcher and produce a peak performance. The accessory is also at its best. The half roast beef back is as much a feast for the eyes.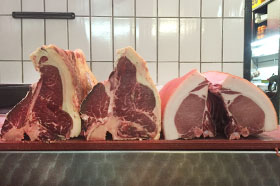 Reviews
Fleischerei Gerwinat
By Dry Ager we are there arrived where we wanted to go: In the league of premium steak manufacturers. It is a pleasure to watch, like a piece of beef is refined to perfection. The quality appearance of the cabinet makes just joy. It will not be long until we have to buy a 2nd maturity cabinet.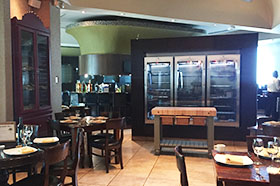 Reviews
Villa Ferre Mexico
Thanks for the fast delivery and great service. In our steakhouse customers are enthusiastic about the Dry Ager and we sell a lot more meat than before through this beautiful presentation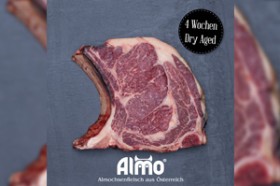 Reviews
Feinkost Schirnhofer Austria
With the Dry Ager safe processing of beef parts is possible. This brings us, but also our customers in the catering and retail customers area, an added value. In addition, the Dry Ager is an eye-catcher in any showroom and because of its automated ripening system is very easy to use.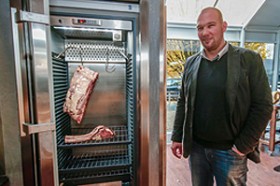 Reviews
DER FILETSHOP Events & Catering GmbH
The DRY AGER is the first and only opportunity for us to realize our own maturity chamber in the dining room of our cooking and grilling school. Visually and technically innovative and mature – the first pieces were tasted after 5 weeks and have really blew us away! Thanks and lets continue good work together.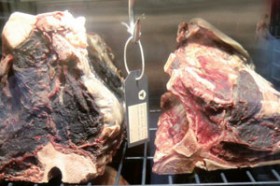 Reviews
Grilando OHG – Grillfachmarkt mit Grillakademie
As grill school we are very excited about our DRY AGER. So we can present our seminar participants themselves matured meat in various stages of maturity and grilling it with them. To buy the DRY AGER was a great decision. Highest praise for the developer and the distribution.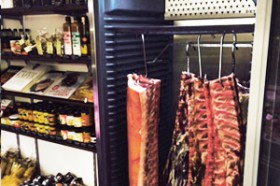 Reviews
Viktor Käppeli – KR Delikatessen
Just awesome! The first 13 kg Rindsnierstück I had five weeks in the closet … unbelievable taste of this. I'm excited and after this test I will also let the customers in my butchery benefit from it.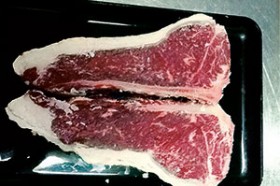 Reviews
Fleischerei Gawehn
We are very satisfied with the products coming from the dry-ager and can present our customers the aged products right in front of their eyes.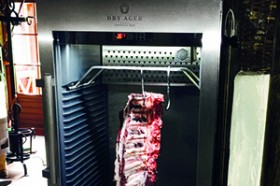 Reviews
Ribhouse Texas
Super maturity Fridge with good cost-benefit ratio.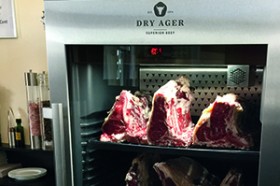 Reviews
MBM Food Service GmbH
This maturity cabinet gives us the opportunity to pamper our guests with superior Dry Age meat. Thank you!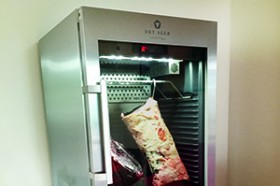 Reviews
Kochart GmbH
Outstanding quality. Highly recommended!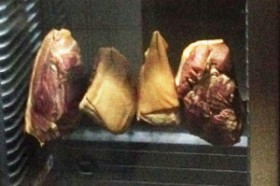 Reviews
Excellent maturation
Excellent maturation of pork ham!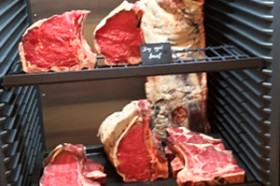 Reviews
Fleischerei Illigen
Works flawlessly, customers are delighted and when customers are delighted the boss is also delighted.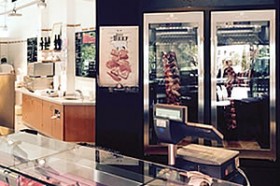 Reviews
Butcher's Shop Geier
Our dry aging fridges are the bomb! We would love to welcome guests to our main business in the Kalve region. With friendly regards from Luedenschied – Butcher's Shop Geier.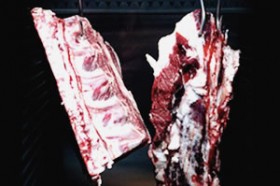 Reviews
Jan Linne Kocht
After giving the subject a great deal of thought, the price and look of the device won me over. The Dry Ager is fun. My guests and I were all very satisfied with the results. It's the perfect choice for my small business and my needs.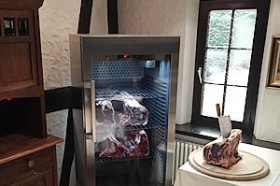 Reviews
Restaurant Hofgut Kargegg
Great device with a very attractive optic. The price-performance ratio is unbeatable. Saving up to buy the second one.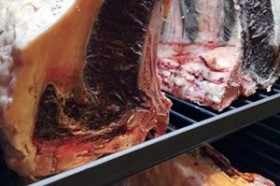 Reviews
EDEKA fresh food market Zickuhr
We have been maturing our meat from heifers that originate from controlled animal husbandries in the DRY AGER for quite some time now. This product convinced us and left us fully satisfied. The meat ages evenly and develops the typical dry aged beef aroma. We would also like to point out, that the DRY AGER is uncomplicated and easy to clean.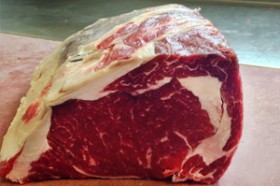 Reviews
Fleischerei Dott
The DRY-AGER is well received.
The top quality meat matures in front of the eyes of the customer. He is a great acquisition for a very good price.
Just awesome!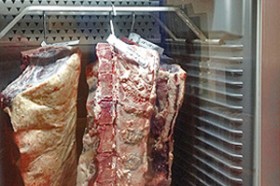 Reviews
Andrew Bond
My Dry Ager, best piece of equipment ever purchased.
Beautifully manufactured and designed, does exactly what it says on the tin.
After maturing my beef strip loin on the bone for 54 days, the results were incredible, a taste explosion.
Only problem now is that I will not eat beef in any restaurant.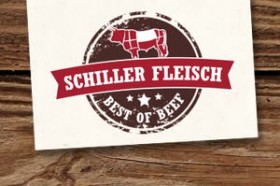 Reviews
Schiller Fleisch GmbH
A fine product! Very high in quality!! Perfect dry aging results!!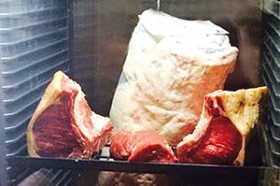 Reviews
Thomas Blochum
Long time saved for it, but every penny was worth it. Selecting certain breeds of cattle and meat qualities we operate already for a long time, for Dry Aging we have already for several years a special meat coldstore in our kitchen. But now we wanted to show our guests the Dry Aging process and thus put a Dry Ager into our guest room. The feedback of our customers is great!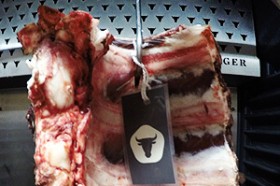 Reviews
Agrargesellschaft Großdobritz mbH
We have since about 5 weeks two maturing cabinets (dry ager) in our direct marketing in operation. They work perfectly and are optically a feast for the eyes. The workmanship and quality is fully in line with our expectations.
Regards
Agrargesellschaft Großdobritz mbH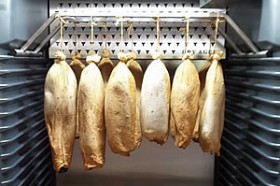 Reviews
Römerhof Erlebnisgastronomie
We have been using the Dry Ager for 2 months now and are very satisfied. Up until now, we have mostly produced dried sausage and jerky with its help. It is visually appealing and an enrichment for the guestroom facilities. Let's hope for a long service life and efficient functioning.