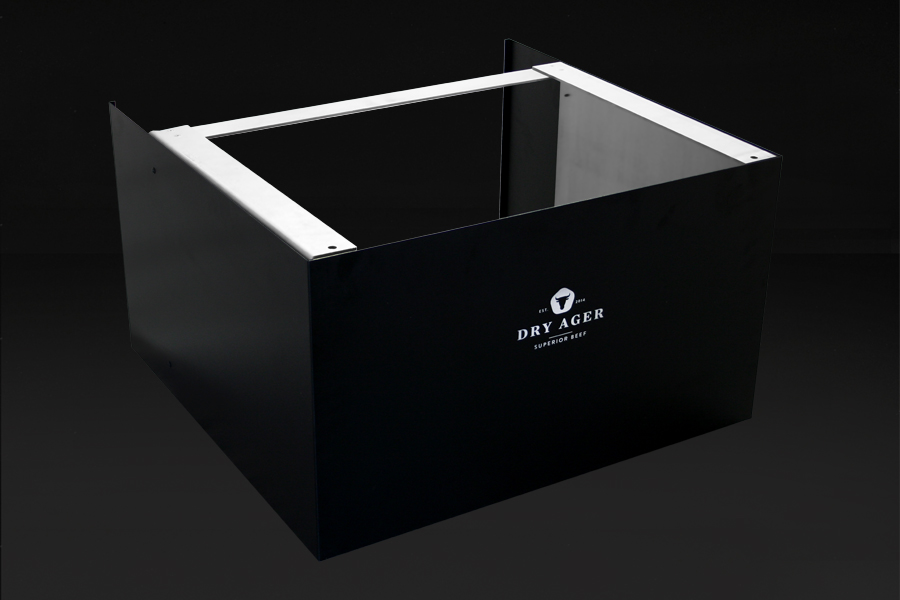 DX 1000 – Display Podium
Price on request (click here)
For a perfect presentation at eye level: The sturdy metal base (40 cm height) for your DRY AGER® DX 1000®
Shipment
1 x Podium with matt black finish (DX0080)
Shipping-Info
Product is on stock, shipping time depending on destination.
Dispatch is via a freight-forwarding company (well packed + fully insured on a pallet) after a notification by telephone.
---
Original Accessories for your DRY AGER® DX 1000®
High-quality metal podium for a perfect product presentation, so every customer can view the content of the DRY AGER® at eye level. The base has 4 metal levelling feet, which are adjustable in height. The DRY AGER® can be placed on it with the existing adjustable feet ensuring stability. This noble satin black podium is fully assembled.
The height of the display podium is 40 cm, with the DRY AGER® DX 1000® installed the total height is 205 cm.
Note:
We can supply custom podiums to required specifications. Various heights and logo imprint available on request.