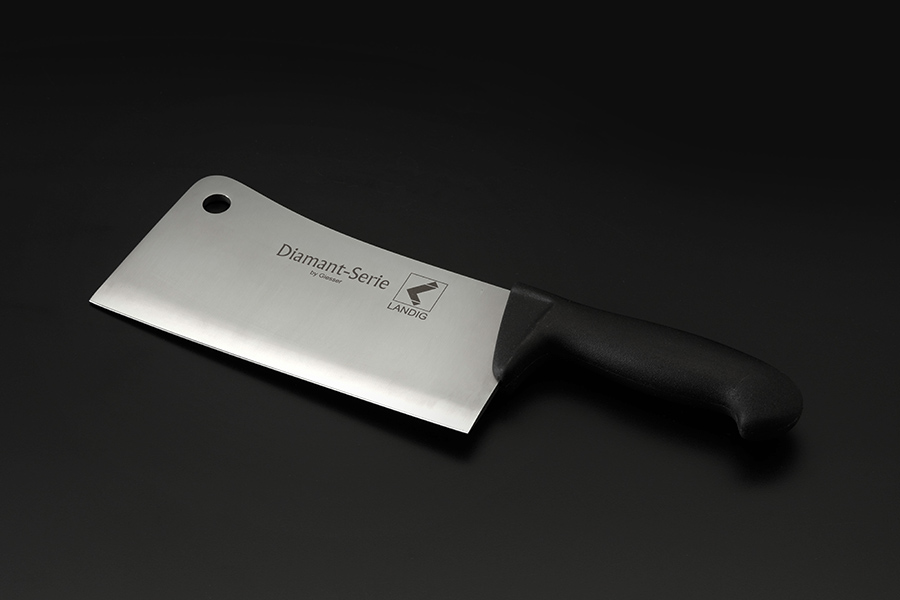 Cleaver
High quality splitter & Cleaver for cutting meat and cuts with bone. Ergonomic plastic handle black, blade length 20 cm.
Shipment
1 x Splitter / Cleaver (Z22032)
Shipping-Info
Product is on stock, shipping time depending on destination.
---
Professional tool for processing Dry Aged Beef:
Professional Splitters & Cleaver, ideal for the kitchen & meat processing, with razor-sharp quality blade made of 5 mm thick stainless molybdenum chrome vanadium steel – Made in Germany.
With sturdy black ergonomic plastic handle. Weight: 0.6 kg