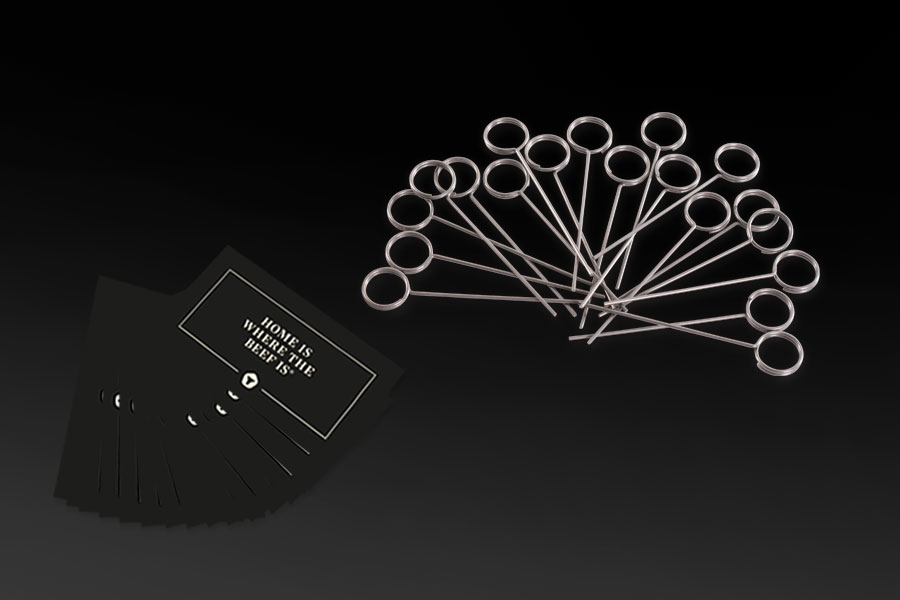 Tags for meat labeling
Price on request (click here)
Reusable plastic labels for professional meat labeling. Available as 20 pieces set including skewers or labels separately.
Shipment
1 x labels set including skewers (20 pieces) DX0040 or labels only (20 pieces) DX0042
Shipping-Info
Product is on stock, shipping time depending on destination.
---
Original Accessories for your DRY AGER DX 1000 Premium
Stable and reusable DRY AGER® plastic labels . Simply wipe off lettering and reuse labels on your Dry Aged Beef
The labels come in a set of 20 pieces with food-grade skewers or 20 pieces plastic labels separately.
Please note: Select the correct variant in the drop-down.