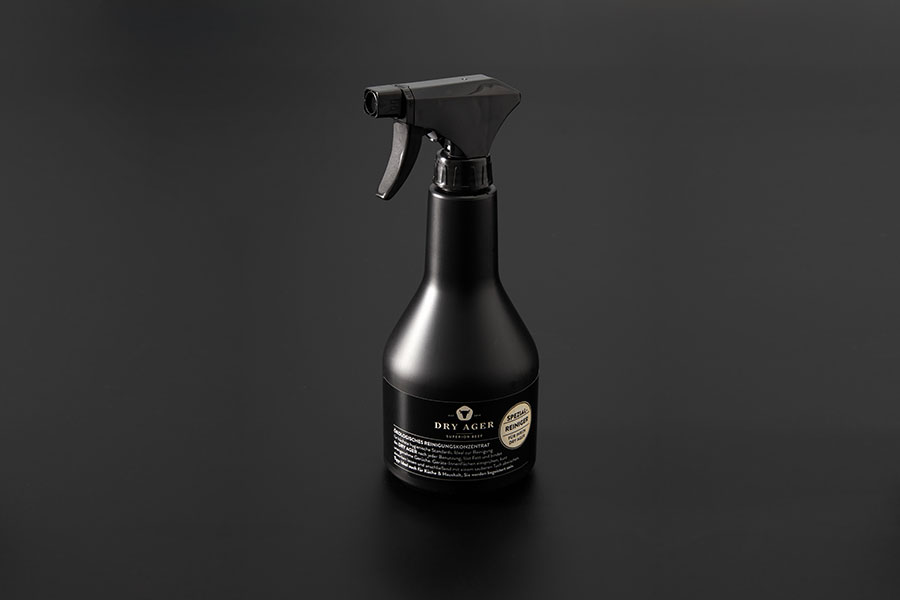 DRY AGER Special Cleaner
Price on request (click here)
Base price: € 25,90 / liter (500 ml spray bottle)
Base price: € 12,97 / liter (3 l refill canister)
Ecological cleaning concentrate in a 500ml spray bottle for your DRY AGER®, for removing stubborn dirt and also to disinfect.
Shipment
1 x Cleaner in 500 ml spray bottle (Z33145) or 3 l refill canister (Z33147)
Shipping-Info
Product is on stock, shipping time depending on destination.
---
Original Accessories for your DRY AGER®
This special cleaner hygienically cleans without aggressive ingredients. Cleaning Concentrate for your DRY AGER® in a 500ml spray bottle for disinfecting and removing stubborn dirt. Try out this cleaner, you will be thrilled! Ideal for the kitchen as a universal cleaner for all contaminants.
Spray bottle empty? No problem, with the practical refill canister you save money (12.97 € / liter) and you can refill your spray bottle up to 6 times. Select the variant "3 liter refill canister" in the dropdown.