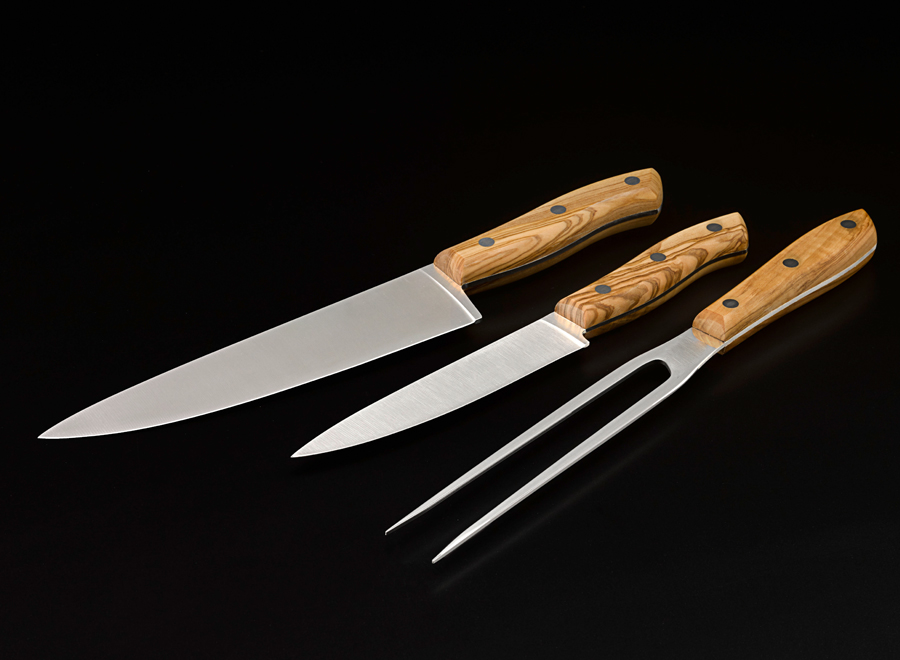 DRY AGER Carving Knife Set (3 Piece)
Perfect for your Dry Aged Beef: Handmade quality knives and carving fork. Set of 2 knives + fork with riveted olive wood handles – wow!
Shipment
1 x Dry Ager Carving Knife Set – 3 pieces (DX0085)
Shipping-Info
Product is on stock, shipping time depending on destination.
---
Professional tool for processing Dry Aged Beef:
DRY AGER® Special Series – Set consisting of:
1 x General knife with 15 cm Blade length
1 x kitchen knife with 20 cm blade length
1 x 18 cm carving fork
We were immediately in love. These knives are incredible and nestle perfectly into the hand. Made in Europe of stainless chromium-molybdenum-vanadium steel. The noble riveted olive wood handle further underlines the high quality. Supplied in a practical set of 3, ideal as a gift.