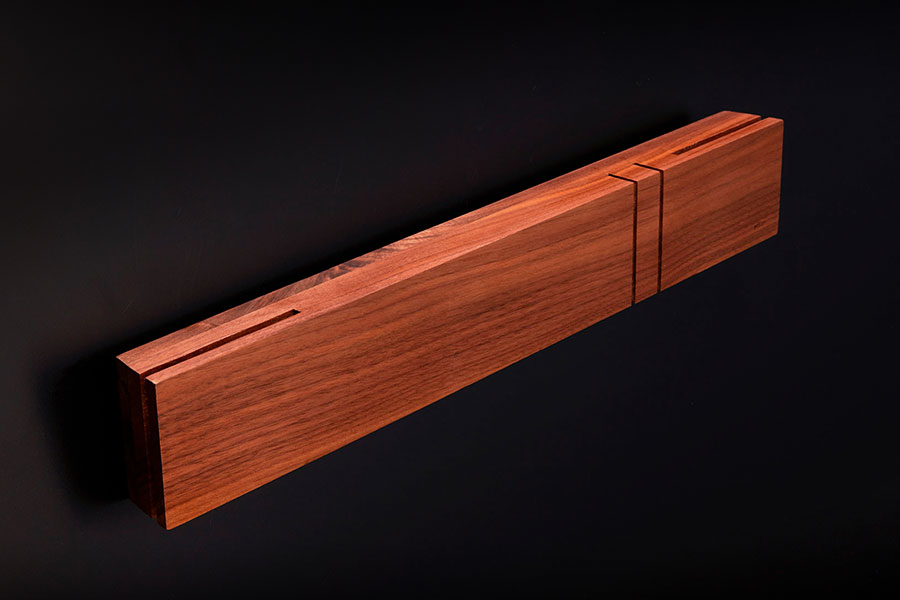 DRY AGER Magnetic Knife Holder
The magnetic DRY AGER knife holder presents your favorite chef's knives in a stylish design. Thus you always have your DRY AGER knife set and cleaver ready to hand.
Scope of delivery
1 x DRY AGER magnetic knife holder (DX0097)
Shipping information
Product is on stock, shipping time depending on destination.
---
The elegant Dry Ager knife holder made of walnut wood offers various storage options within a length of 51 cm: a huge surface at the front, two knife gaps in the front and a larger gap on each side. There is a suitable place for every knife type.  There are magnets invisibly embedded in the wood that ensure a good grip for the knife blades.
The DRY AGER® magnetic knife holder fits perfectly into the set of the other high quality DRY AGER® kitchen utensils and impresses in a unique optic.
MATERIAL: walnut wood
CLEANING: not dishwasher-safe, clean with warm water and detergent
DIMENSIONS: 510 x 40 x 76 mm (W x D x H)
WEIGHT: 1000 g
MOUNTING: There are two suspension points on the back, for an easy installation with two screws on the wall.