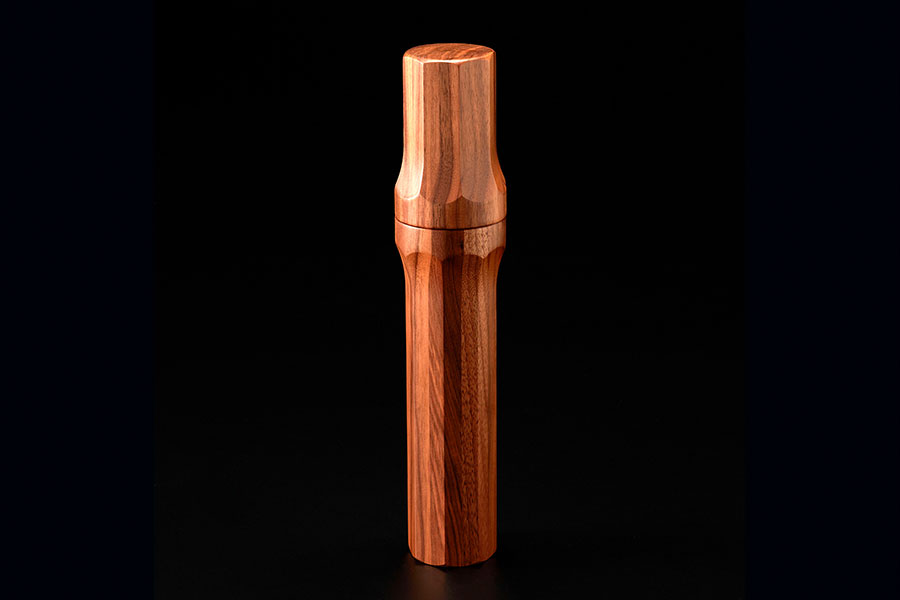 DRY AGER Pepper Mill
Pepper mill made of black walnut wood in an elegant design.
Scope of delivery
1 x DRY AGER pepper mill (DX0096)
Shipping information
Product is on stock, shipping time depending on destination.
---
The pepper mill is made of Canadian black walnut wood combined with ergonomic features in a stylish design. With the infinitely ceramic grinder from Denmark the peppercorns are made in the exact grind and generates first-class taste. Practical, due to the large body the mill offers an enormous amount of space for pepper and can be easily filled by pulling off the top.
The DRY AGER® pepper mill fits perfectly into the set of the other high quality DRY AGER® kitchen utensils and impresses in a unique optic.
MATERIAL: black walnut wood
CLEANING: Not dishwasher-safe, clean with warm water and detergent
DIMENSIONS: 55 x 330 mm (W x H)