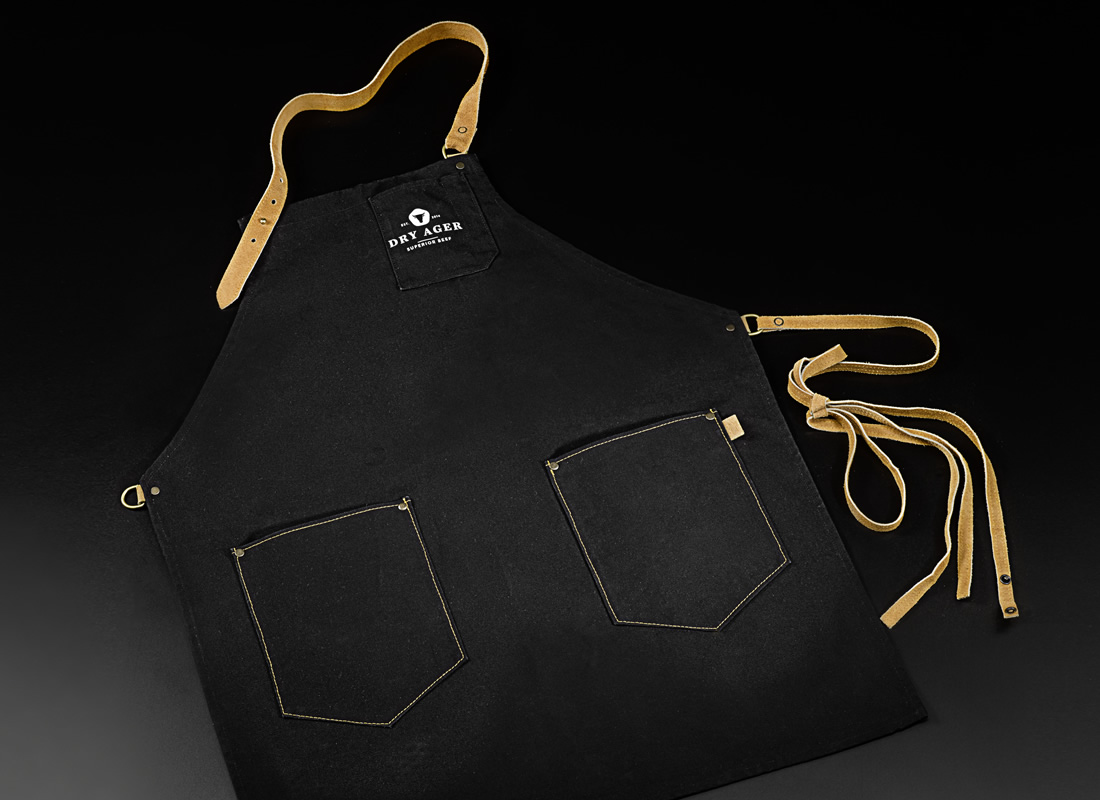 DRY AGER BBQ & Kitchen Apron
Shipment
1 x DRY AGER BBQ & Kitchen Apron (DX0083)
Shipping-Info
Product is on stock, shipping time depending on destination.
---
Wow, what an apron – handmade for you in Canada! Stylish high quality BBQ & Kitchen-Apron with DRY AGER® print. With 2 big front pockets + an iphone/pen pocket. Made from 100 % cotton and natural leather, washable.
– Fireproof fabric: 12 oz, 100% cotton
– Natural and washable leather
– Leather band
– Attachment: sliding collar
– Size approx. 64 x 79 cm (WxH)
All details regarding material and usage/cleaning see data-sheet.