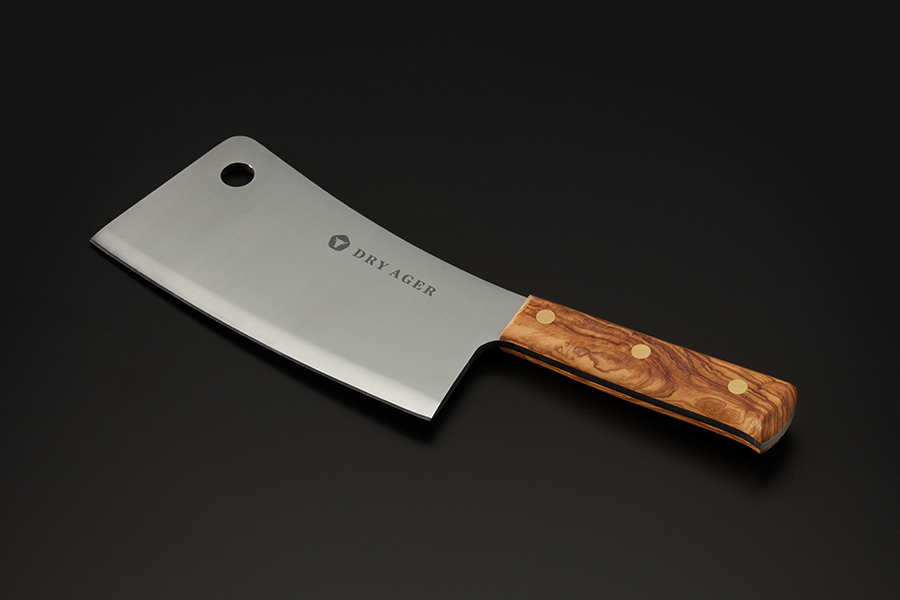 DRY AGER Cleaver
The original DRY AGER Cleaver with attractive olive wood handle. Perfect for working on chops and sections with bones.
Blade length 23 cm.
Shipment
1 x Original Dry Ager® Cleaver
1 x Elegant wooden transport box
Shipping-Info
Product is on stock, shipping time depending on destination.
---
The right tool for rough work:
The extremely strong cleaver with filigree handle made of olive wood is a workhorse with a high quality optical design. Delivery takes place in a noble wooden box.
A total length of 35 cm (blade length 23 cm) and an extremely stable, continuous blade (5 mm) makes it a powerful instrument that will not let you down in any situation. With an extremely sharp blade, splitting bones is no problem.
Perfect for cutting chops, steaks into slices or just as a real eye-catcher at any barbecue party.