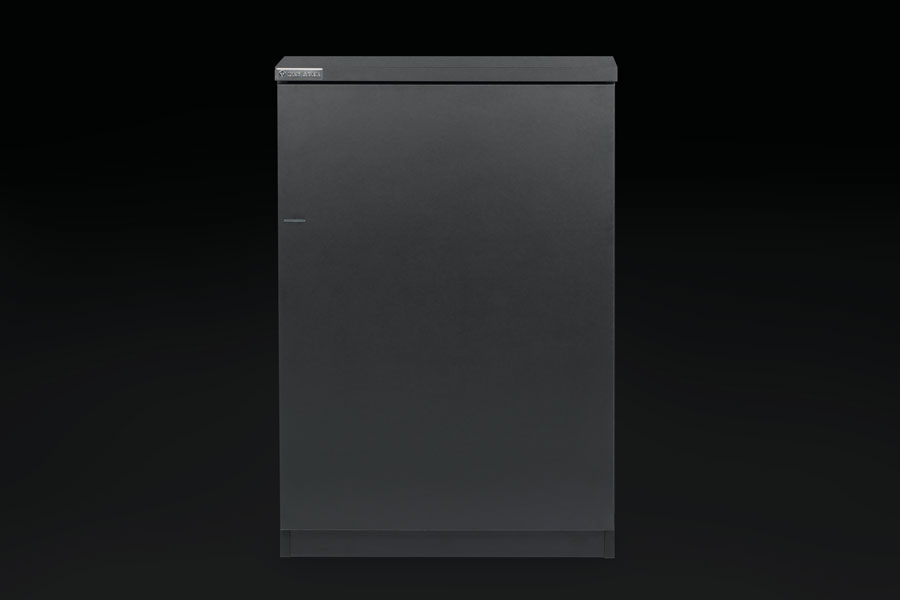 DX 500 – Base Cabinet
For a perfect placement of the DRY AGER® DX 500. Drawer with soft close and intermediate shelf as well as height-adjustable feet. For easy and quick self-assembly.
The high-quality DRY AGER® logo on the front provides a particularly elegant look.
Shipment
1 x base cabinet matt black with Bef. material (DX0087)
Shipping-Info
Product is on stock, shipping time depending on destination.
Dispatch is via a freight-forwarding company (well packed + fully insured on a pallet) after a notification by telephone.
---
Original accessories for your DRY AGER® DX 500
High quality base cabinet for your cabinet. The base cabinet has 4 metal adjustable feet, each of which is height-adjustable. The DRY AGER® DX 500 cabinet can be fixed on it with the existing adjustable feet on the unit, so a safe stand is guaranteed. The drawer is equipped with self-closing and soft close. The door can be mounted on both sides and the shelf can be adjusted depending on what is stored in the base cabinet.
The height of the base is 90 cm, including DRY AGER® DX 500 therefore a total height of 180 cm.
General dimensions: W 61 x H 90 x D 61 cm
Color: black matt
Note: The cabinet will be delivered for self-assembly.