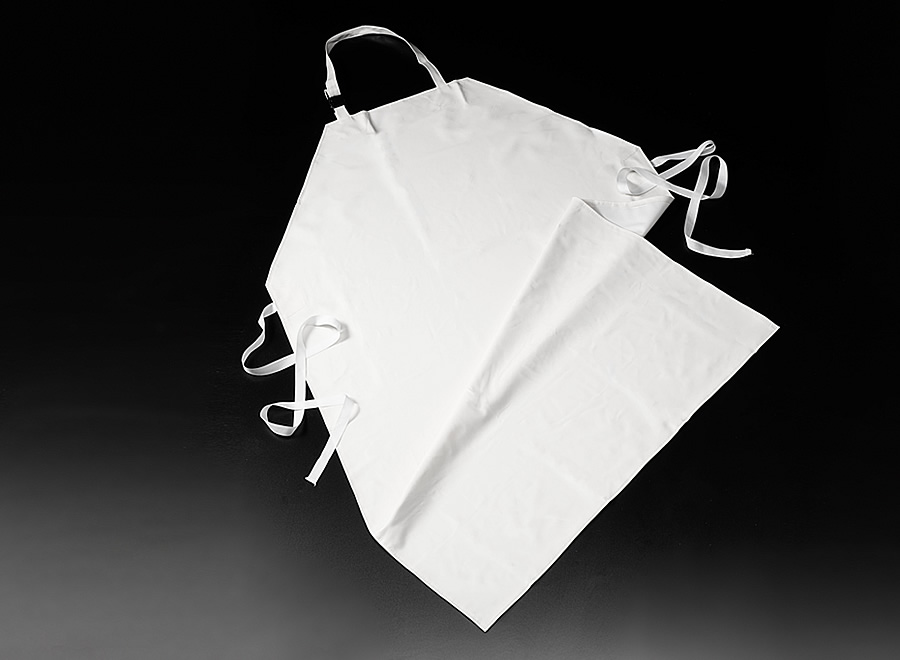 Work Apron
Robust white work apron for meat processing. Guarantees optimal hygiene when sawing and preparing meat from out of the DRY AGER®
Shipment
1 x White work apron (Z33010)
Shipping-Info
Shipping-Time: 3 – 7 Working-Days
---
Professional tool for processing of Dry Aged Beef:
To achieve the perfect meat quality it is important to conform with all hygiene regulations, which includes the use of this practical white work apron.
The skirt of this apron is made of a light weight material (polyester with PVC coating), is particularly smooth and machine washable. The material is extremely resistant to animal fats and oils. Dimensions: One Size: 80 x 120 cm (W x L)
For the technical data sheet, please download here.