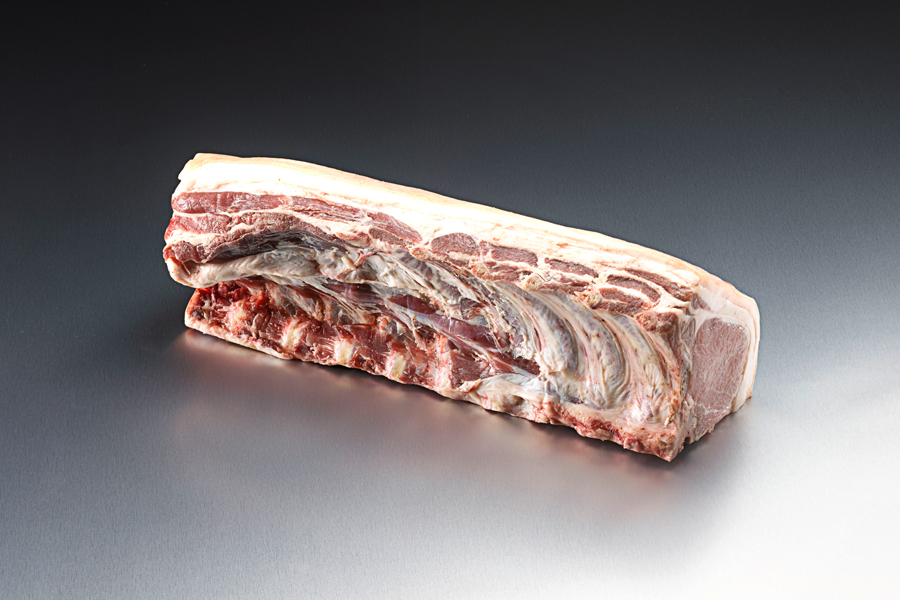 Half Loin Of Pork (LIPSTYE)
Half loin of pork (Lipstye), without tenderloin with neck, straw pork quality (Kilo Price: gross € 24.22) – delivery to your home (Germany only!)
Shipment
1 x Half pork Lipstye, chilled (weight 4,5 kg)
Shipping-Info
Shipping only in Germany and Austria! Shipping is chilled and takes approx. 8 working-days
---
Receive the best quality meat for your DRY AGER®
>Only in Germany available!
On the recommendation of the magazine BEEF! (Issue 05/2015)
-We ship fresh meat, just a few days after slaughter
-Delivery in cooling box by UPS
-Weights 4,5 kg gram-exact
Not every meat is suitable for the dry aging. Therefore order directly from the Dry Aging experts a half loin of pork (Lipstye) conveniently to your home. What follows: 2-3 weeks Dry Aging in your DRY AGER® fridge – you will be impressed by your dry aged half loin of a pork.
Quality:
Lipstye out of their own breed of the flesh-partner of DRY AGER®. This meat is the result of so-called "Golden Cross-breeding", which combines the best characteristics of different breeds of pigs. It comes exclusively from regional production in Germany (mostly Lower Saxony and North Rhine-Westphalia).
The half loin of pork (Lipstye) comes a few days after slaughter cooled via UPS to your home. The delivery is always on a Friday, you expect around 7 to 14 days delivery time from your order and payment.
Please note that deliveries are always on Fridays, which means: Necessarily someone has to be at home to accept the goods.