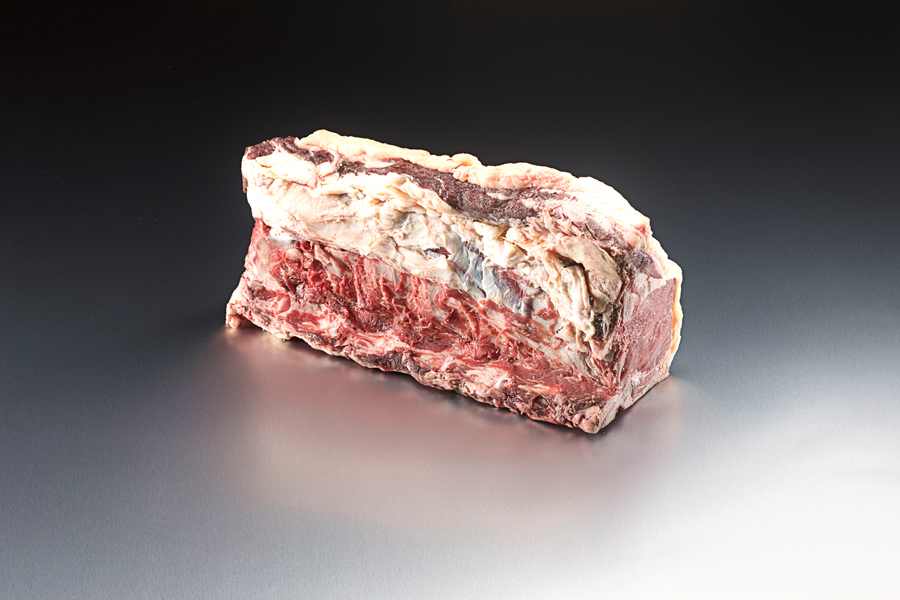 Half Sirloin – Ribeye (RED Heifer)
Half sirloin ribeye – Red Heifer quality (Kilo Price: € 27.- gross) – delivery to your home (Germany only!)
Shipment
1 x Half sirloin ribeye, chilled (weight 11.5 to 14 kg)
Shipping-Info
Shipping-Time: 8 – 15 Working-Days
---
Receive the best quality meat for your DRY AGER®
>Only in Germany available!
On the recommendation of the magazine BEEF! (Issue 05/2015)
-We ship fresh meat, just a few days after slaughter
-Delivery in cooling box by UPS
-Weights between 11,5 and 14 kg gram-exact
Not every meat is suitable for the dry aging. Therefore order directly from the Dry Aging experts a half sirloin ribeye conveniently to your home. It offers the best quality and a sirloin, the marbled very nice and is particularly delicate. What follows: 4-6 weeks Dry Aging in your DRY AGER® fridge – you will be impressed by your dry aged half ribeye sirloin.
Quality:
Red Heifer out of their own breed of eatventure GmbH, the flesh-partner of DRY AGER®. This meat is the result of so-called "Golden Cross-breeding" of eatventure GmbH, which combines the best characteristics of different breeds of cattle in the offspring. It comes exclusively from the female approximately 24 months old cattle (heifers) from regional production in Germany (mostly Lower Saxony and North Rhine-Westphalia).
The half sirloin (ribeye) comes a few days after slaughter cooled via UPS to your home. The delivery is always on a Friday, you expect around 7 to 14 days delivery time from your order and payment.half
Important:
The animals are slaughtered only after your order and payment, for this reason is not yet fixed the final total weight and therefore the total price. You will pay in the first step, when you order online 300 euros (price per kilo 27 €) gross equivalent of approximately 11,1 kg.
The remaining sum must be paid in cash to the UPS driver on delivery, without extra charge. The total weight of the half sirloin can be up to 14 kg for this reason an additional payment to the UPS driver up to € 80.- is possible. The exact amount that has to be paid will be sent by our shipping partner eatventure GmbH before shipment by mail.
Please note that deliveries are always on Fridays, which means: Necessarily someone has to be at home to accept the goods.
The producer and distributor of the meat:
eatventure GmbH, David Schrand, Auf dem Sattel 4, 49757 Werlte, Tel. 05951 – 89 49 230