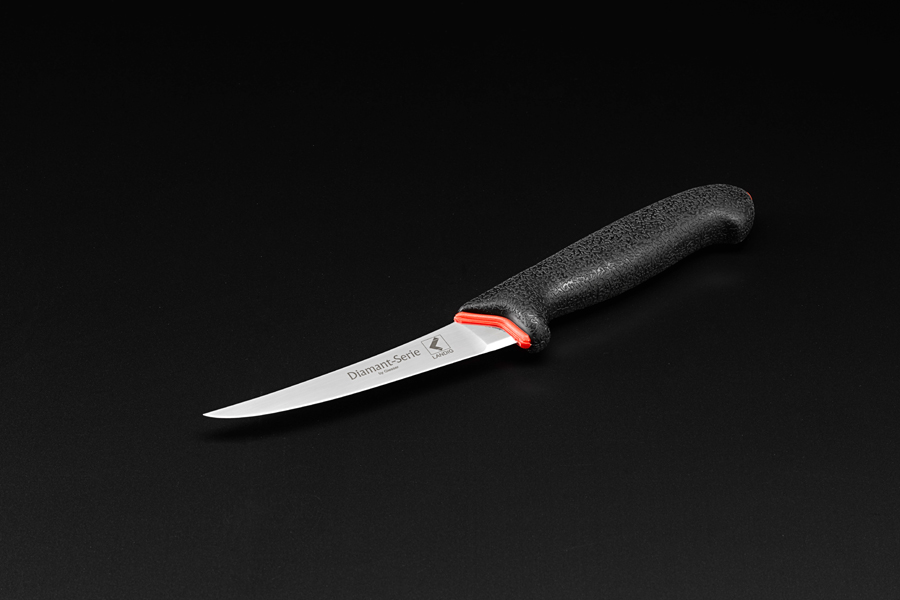 Boning Knife
Professional boning knife (13 cm blade) perfect for meat processing. This is your knife, guaranteed! The best tool to remove the strip loin from the bone.
Shipment
1 x Boning knife 13 cm (Z11050)
Shipping-Info
Product is on stock, shipping time depending on destination.
---
Professional tool for processing Dry Aged Beef:
Boning knife with 13 cm blade length
Guaranteed! The best knives for meat processing, naturally Made in Germany – developed by and for professionals. Ergonomic handle for fatigue-free and safe operation. Handles made from an antibacterial soft and slip-proof plastic material.
The antibacterial handle reliably prevents the risk of cross-contamination. The transition from handle to blade is angled, which makes re-sharpening of the blade particularly easy.