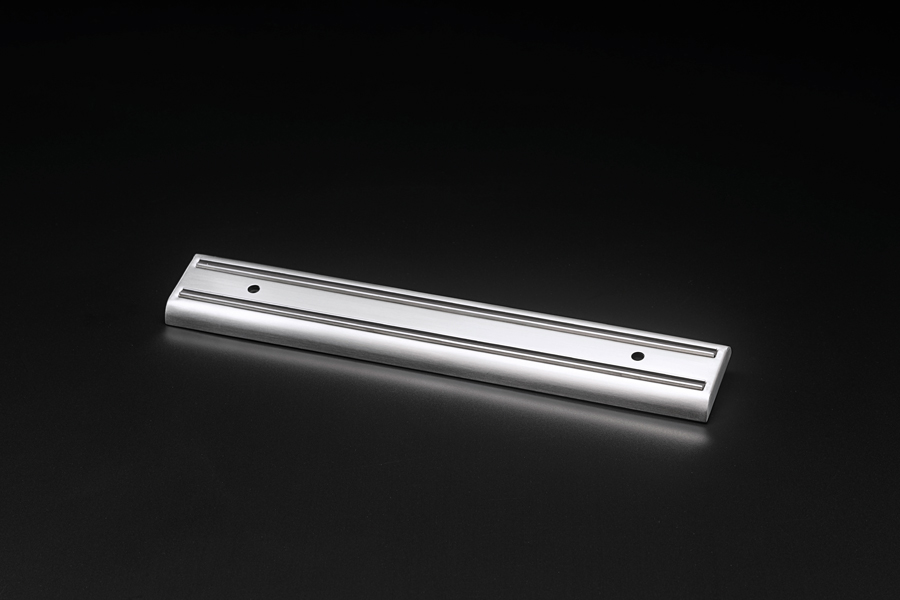 Magnetic Knife Holder
Horizontal magnetic knife holder (stainless steel) 35 cm long. For secure storage of up to 9 knives.
Shipment
1 x stainless steel magnetic knife strip (Z22010)
Shipping-Info
Product is on stock, shipping time depending on destination.
---
Professional tool for processing Dry Aged Beef:
High-quality magnetic strip made of stainless steel, 35 cm long. Practical & space-saving storage for knives. Includes mounting fixings. Also suitable for cleavers, shears, saws and sharpening steels due to extra strong magnets.