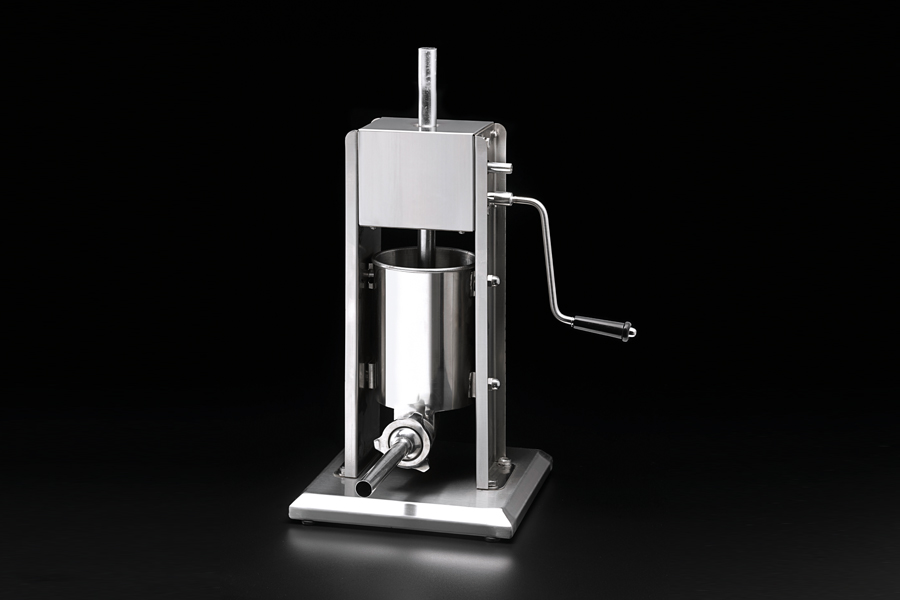 Sausage Filler
Perfect for sausage production: Stainless steel sausage filler with 3.0 liter capacity, stable bottom plate & 4 stainless steel hoppers.
Shipment
1 x Sausage filler standing 3.0 liters (Z77026)
Shipping-Info
Product is on stock, shipping time depending on destination.
---
Professional equipment for the processing of Dry Aged Beef:
Do not torture yourself with 0815 Sausage fillers – With this professional tool that Wursten comes super easy on the hand. The upright version with 3.0 liters filling capacity is our most popular model and is due to 2-fold for quick translation Wursten. Especially durable and robust design: All parts, including the sausage hopper are made of stainless steel.
The stable stainless steel base plate ensures a perfect state pays to compare. Alone the weight says it made, how solid this filler is processed.
Technical specifications:
• Contents: 3.0 liter / kg
• Dimensions: 300 x 300 x 530 mm (WxDxH)
• Cylinder & frame made of stainless steel
• 2 times translation for speedy work
• base plate is very stable, corrosion-resistant stainless steel
• Cleaning is easy to perform
• Standard pistons with valve for air
• Weight: 11.0 kg
• Accessories: 4 x Stainless Steel Sausage hopper (10 + 20 + 30 + 40 mm)
More sausage filler with more capacity can be found here: http://www.gamecooling.com/gcshop/product_info.php?info=p132_Wurstfueller-6-8-Liter–stehend-.html