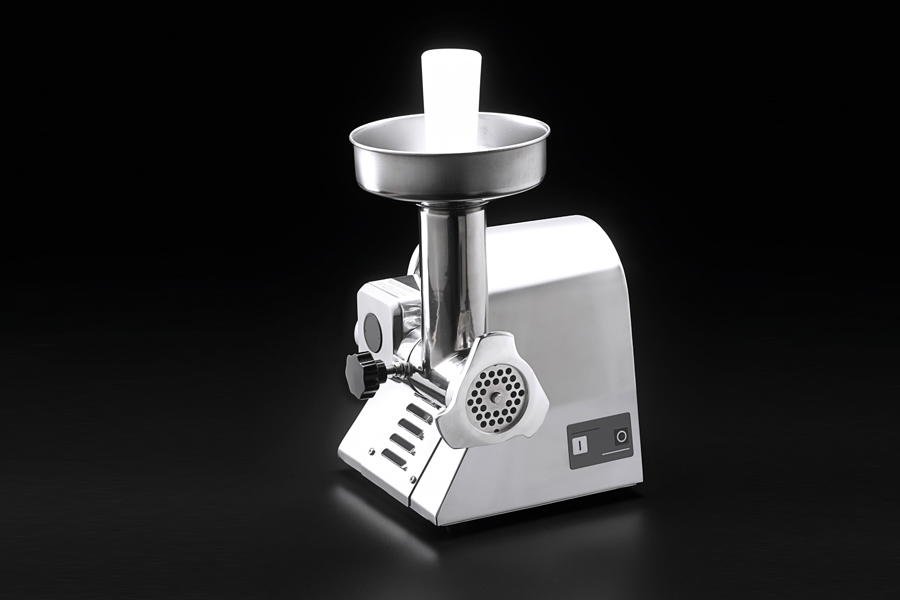 Meat Mincer M-Star
For ground beef & sausage production is a strong partner for your Dry Aged Beef: The professional mincing machine M-star with up to 80kg throughput per hour.
Shipment
1 x Meat Mincer M-Star (DX0150)
Shipping-Info
Product is on stock, shipping time depending on destination.
---
Professional equipment for the processing of Dry Aged Beef:
This compact power-mincer for Household & Commercial guarantees your favourite: The stainless steel mincer M-Star is perfectly finished down to the smallest detail, creating loose up to 80 kg of meat per hour. The 380-watt asynchronous induction motor with gear and overload protection performs better than any household mincer with 1000 W and direct drive. You will be amazed!
Technical specifications:
• Mincer opening: Ø 60 mm
• All stainless steel: intent, screw and barrel
• Voltage: 220-240 V
• Weight: 10.0 kg
• Dimensions: 270 x 280 x 350 mm (LxWxH)
Included Accessories:
1 x Stainless Steel Cross Knife
1 x perforated disc of stainless steel (6 mm)
1 x Mincer pestle for meat
Additional perforated discs in almost any size available on request.