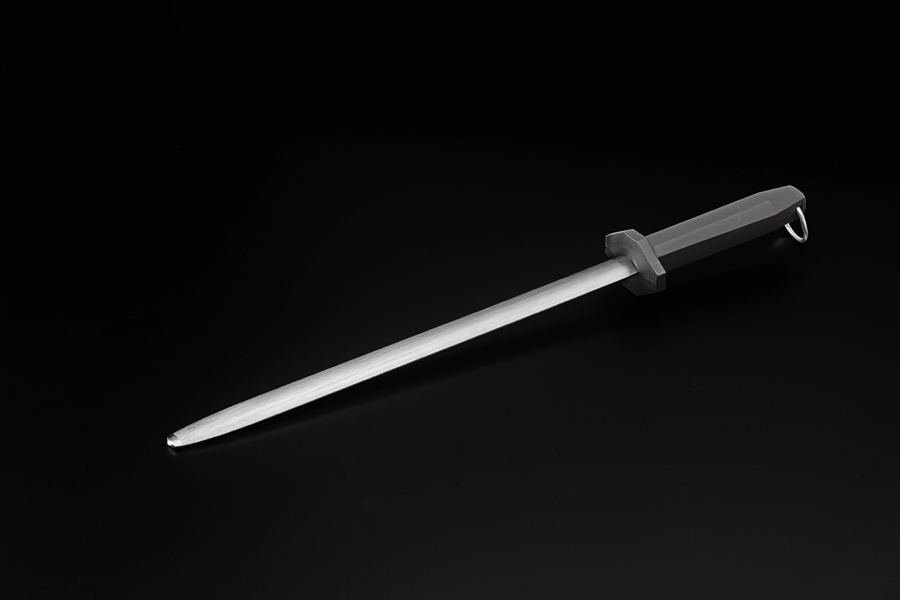 Sharpening Steel Oval
High-quality professional sharpening steel (oval) in length 30 cm with black plastic handle, for quick sharpening of knives, hatchets and hackers.
Shipment
1 x Oval 30cm Sharpener Steel (Z11021)
Shipping-Info
Product is on stock, shipping time depending on destination.
---
Professional tool for processing Dry Aged Beef:
Sharpen your knives at home like a pro. Quality 30cm steel – Made in Germany. Hardened with hard chrome-plating, also hanging ring on handle. The black sturdy plastic handle is hygienic and easy to clean.