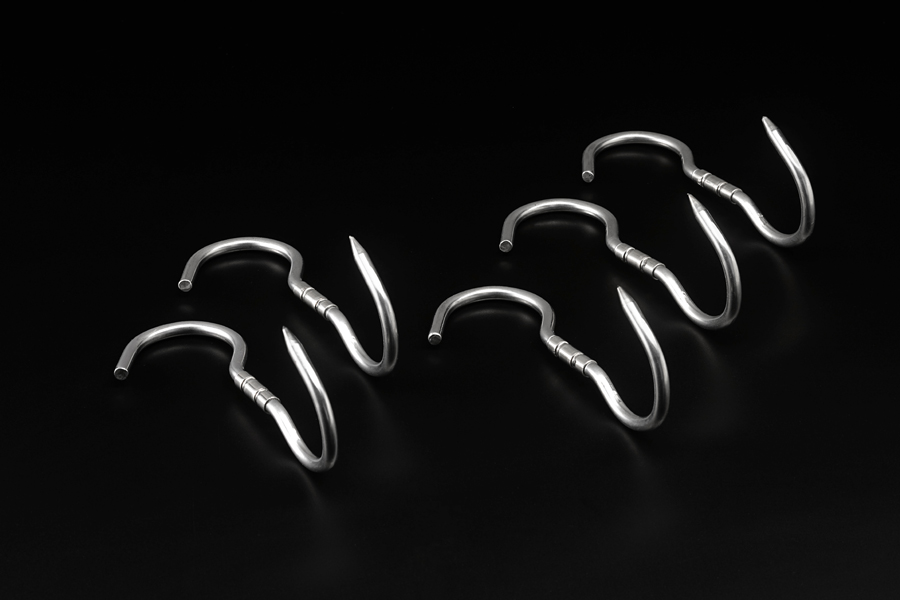 Swivel Hook
Practical swivel hook (with joint) made of stainless steel hold up to 100 kg.
Note: The delivery includes one Swivel Hook.
Shipping-Info
1 x Stainless steel swivel hook DX0095
Shipment
Product is on stock, shipping time depending on destination.
---
Original Accessories for your DRY AGER® DX 1000®
Practical Stainless Steel Swivel hook, for optimal meat presentation to customer. The swivel hook rotates, making it easier to position your strip loins in the fridge.
Load capacity up to 100 kg (size: 180 x 8 mm)