Get 10 % off
EVERYTHING* with code » BLACK23 «
Recipes
Dry-Aged Roastbeef with Rucola Cashew Salad
---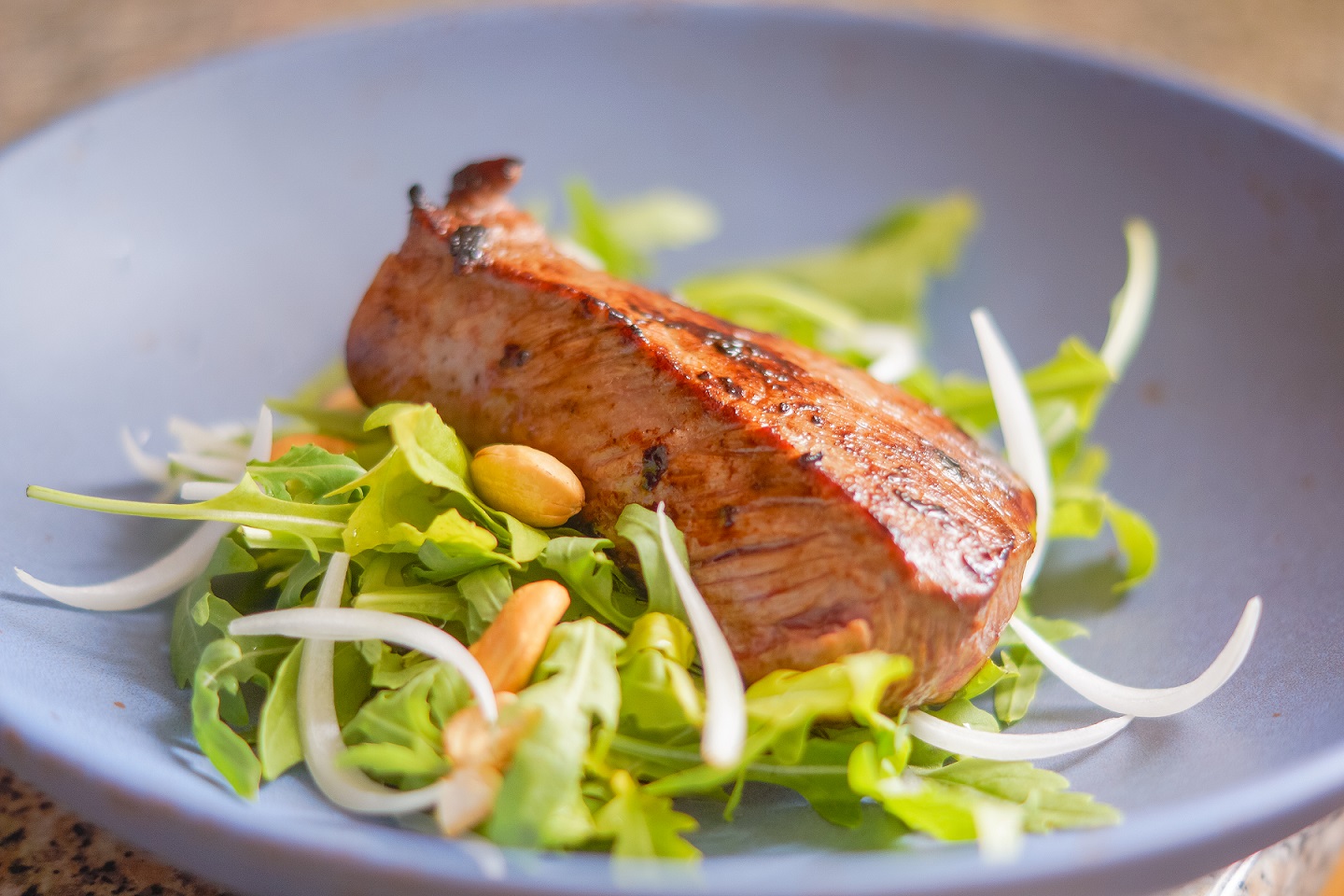 Preparation:
For lettuce, wash the rucula.
Brush something with the good olive oil.
Fry cashew nuts in the pan.
Peel the sweet onion, halve, cut into fine strips.
For the Roastbeef:
Roast beef at 240 degrees for about 10 minutes.
Until a crust forms.
Stir for 10 to 20 minutes at 180 degrees without adding liquid.
Core temperature, should be 55 degrees celcius.
Remove the Roastbeef from the oven approximately 5 degrees before the core temperature is reached.
Allow to rest for about 15 minutes.
Season Roastbeef now with pepper and salt.
Allow another 5 minutes to pull and cut.
Serve with the salad: onion, cashew and enjoy.
Ingredients
For 4 people
1 kilogram of dry-aged roast beef
Some olive oil
250 grams of rucula
50 grams of cashew nuts
1 large sweet white onion
Pepper & sea salt