Get 10 % off
EVERYTHING* with code » BLACK23 «
Knowledge
DRY AGER – Home Made Ham
---


How can you use your DRY AGER® Dry Aging Unit to produce your own ham?
A few juicy slices of Schwarzwälder ham and Tyrolean pork belly served on a wooden cutting board? Wafer thin cuts of Bünderfleisch and exquisite smoked goose breast for the buffet? Melting lardo wrapped around a king prawn? And all of that without having to pay a visit to the butcher's? All of that and more is possible with the new SmartAging® technology – which transforms this dry aging unit into a fully-fledged ham production for your home.
You don't have to become a butcher in order to achieve perfect ham results with the DRY AGER® Dry Aging Unit. High-quality cuts of beef, pork, poultry, or game, the following of a few simple hygienic rules, a couple of spices and the right ham recipes, for example from the DRY AGING BIBLE – and hey presto, you can create world famous specialties in the comfort of your own home.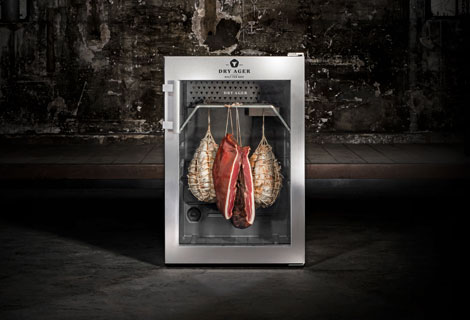 Don't you need to be an expert to make ham?
It is true, making ham specialties such as pancetta, wild game ham, or original American pastrami from beef brisket requires a lot of care, and the steps in the dry aging process take time. But it isn't rocket science: anyone who enjoys working with high-quality meat products can follow the clear instructions and create exquisite and germ-proof delicacies themselves with the aid of the DRY AGER dry aging unit. Even supposedly tricky steps, such as "saturating" the ham (part of the curing process for infusing the ham with the marinade), are performed automatically – thanks to the well-conceived SmartAging® Technology
What else do I need to make real homemade ham?
You don't actually need anything other than the DRY AGER dry aging unit, top-quality meat and the desire to produce authentic high-end food. A simple smoker is enough to make delicacies such as Schwarzwälder ham or bacon, which have to be smoked during the production process. For larger pieces of meat such as whole pork legs, you will also need appropriately sized plastic tubs for curing the meat. A vacuum sealer can come in handy for smaller cuts of meat. The rest, from curing to saturating to the final dry aging, is done by the DRY AGER® Dry Aging Unit.
Ham-like dried meat specialties, such as Swiss Bündnerfleisch, American beef jerky, or somewhat thicker varieties like Biltong from South Africa and Finnish Kuivaliha, often made from reindeer meat, only require a few additional ingredients, sometimes just a bit of salt. Of course, spice mixes perfectly blended for the specific meat can be wonderfully helpful here. Another potentially useful accessory is the special shelf for ham and sausage – also for the post-maturing program that is sometimes needed. Or the storing program, which can extend your enjoyment of your literally homemade ham by several weeks.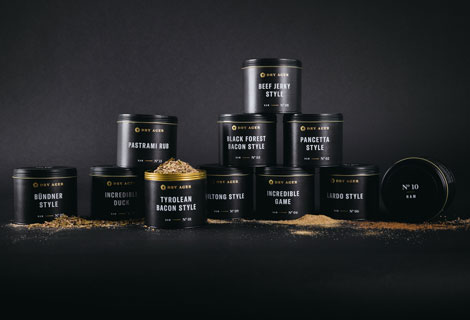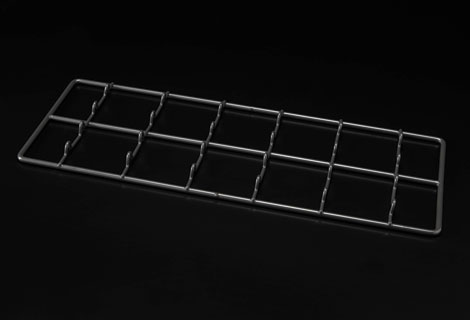 If you want to know how to make your own sausage in the DRY AGER unit, we have another interesting article for you: To the magazine article Sausage
For more news and stories, check out our social media channels.