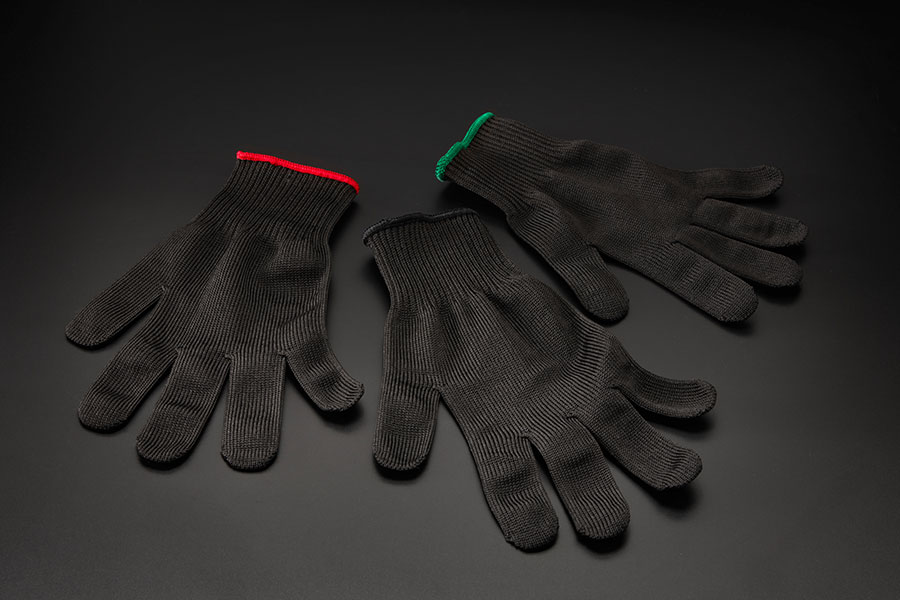 Cut Resistant Glove
Price on request (click here)
The guarantee for undamaged hands when processing meat, with woven in stainless steel core for 100% protection against cuts. Machine washable up to 100 °C.
Shipping-Info
Product is on stock, shipping time depending on destination.
---
Professional tool for processing of Dry Aged Beef:
Ideal for beginners, intermediates and professionals for safe working without cutting the hand. Precise, cut-resistant gloves with a woven stainless steel core.
Steel resitant mesh, CE certified (CE EN 388), cut resistance level 5, stainless steel core, machine washable up to 100°C and can be worn on both hands.
For the technical data sheet, please download here.