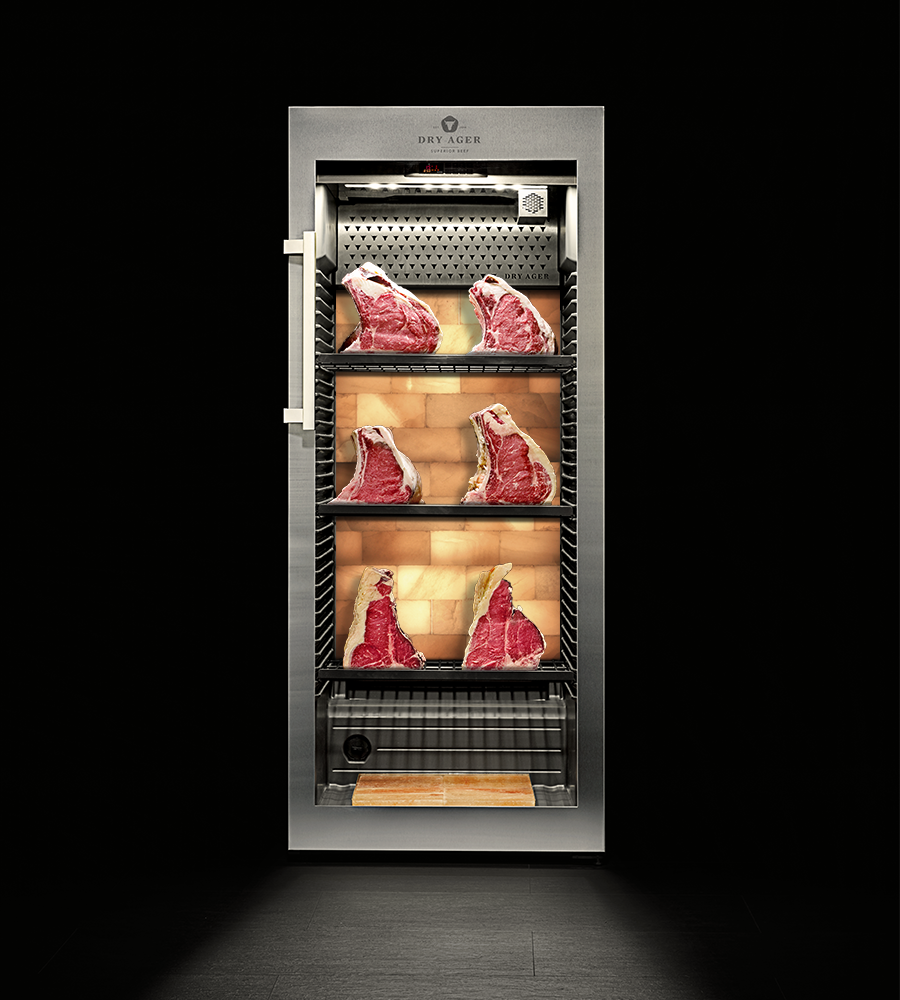 DX 1000 – DX-LED SALT WALL SYSTEM
Price on request (click here)
Experience this optional & innovative back-wall solution – only in DRY AGER®.
Shipment
1 x DX-LED salt wall system
Selectable: Assembled or as an add-on kit
Shipping-Information
Delivery time approx. 10 days
---
Original accessories for your DRY AGER®
This new legally protected lighting concept combines a unique salt look with state-of-the-art LED technology. Depending on the mood, adjust the light color comfortably by remote control, more than 10 colors are selectable.
Restage your DRY AGER® with this fantastic accessory – available already installed and as an add-on kit.