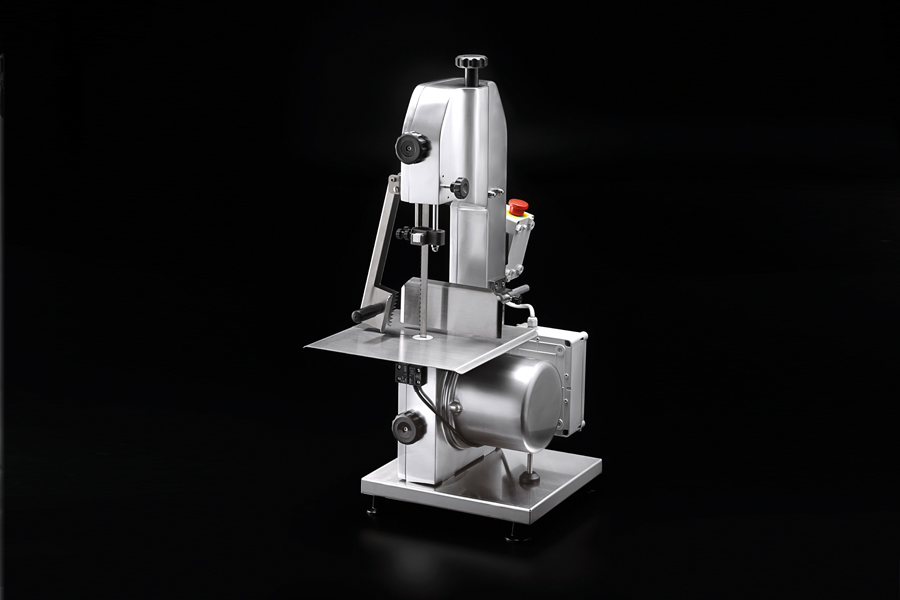 Electrical Table Bandsaw
For steaks churning – Compact electrical table-bandsaw (220-240 V) with a lot of power for perfect splinter-free cuts from ripened back.
Shipment
1 x Electric Table Band-Saw (DX0180)
Shipping-Info
Product is on stock, shipping time depending on destination.
---
Professional equipment for the processing of Dry Aged Beef:
For those of you who take the cutting of the back and cutting the individual steaks with the bone saw too long:
Electrical table bandsaw, for professional use in the catering and butcher. Suitable for fresh and frozen food. All contact-areas for meat are made of stainless steel, the housing is made of high quality aluminum.
Thanks to the sophisticated sawing construction, all parts can be easily cleaned. The saw blade change is easy and fast via the clamping system. The sturdy blade is made of stainless steel and allows a clean, precise and splinter-free comminution of food.
Technical specifications:
• Power: 750 Watts
• Voltage: 220 – 240 V
• Safety microswitch
• Emergency switch
• Non-slip rubber feet
• Max cutting height: 210 mm
• Weight: 38 kg
• Dimensions: 500 x 400 x 980 mm (WxDxH)