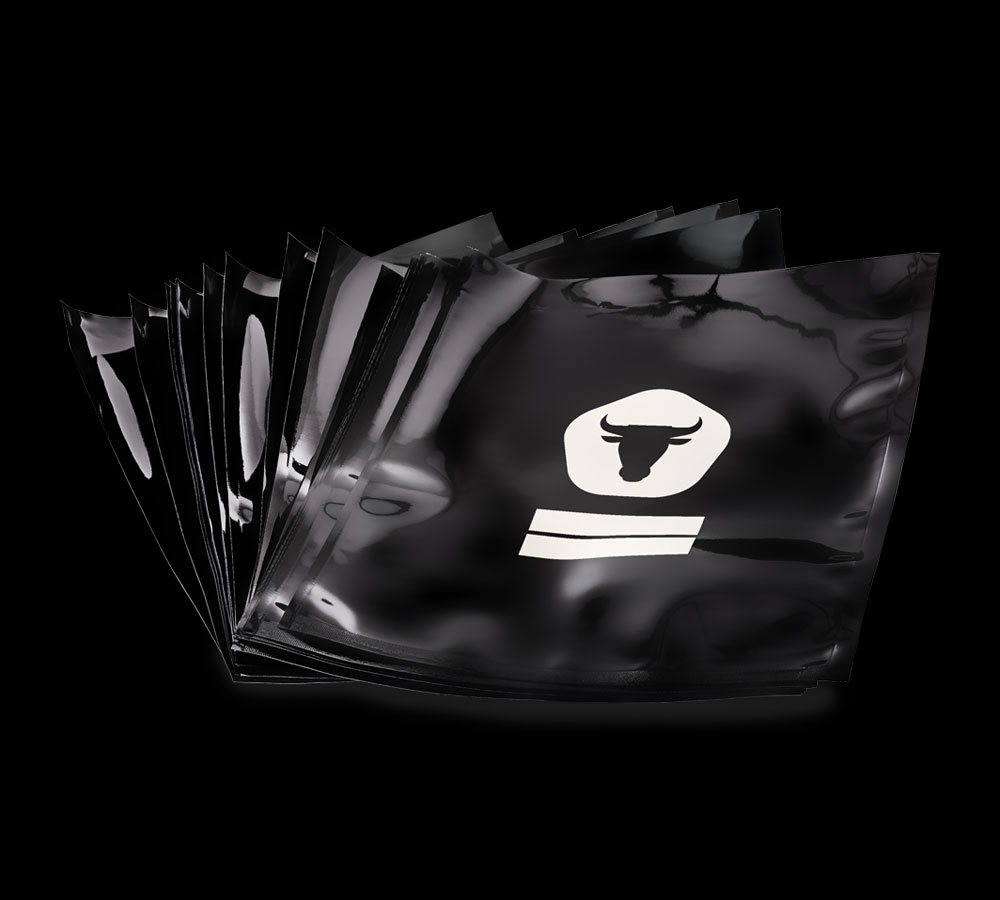 DRY AGER vacuum bags
Extra Strong (160 µ) in size 25 x 30 cm
Shipping-Info
Product is on stock, shipping time depending on destination.
---
Super strong DRY AGER® vacuum bag in black with logo, in approx. 160 µ film thickness, ideal for sharp-edged products or with a particularly long storage time of the vacuumed goods. About 70 % stronger than the Lava R-Vac vacuum bags. Size 25 cm x 30 cm (50 pieces).
Super strong vacuum bags in Top-Quality
Available as (VE) 50 pieces
About 70 % stronger than the Lava R-Vac vacuum bags
Film thickness of the RS-Vac vacuum bag: approx. 160 µ
Ideal for your Dry-Aged-Beef from the DRY AGER® MATURING CABINET
sharp-edged foodstuffs or commercial products
Airtight, super strong & tearproof, up to 4-layer special film
Only the best for your foodstuffs – Quality Made in Switzerland
Particularly long shelf life guaranteed, see shelf life table
Suitable for storage in refrigeration and deep-freezing for several years
Food-safe, tasteless and odourless
Suitable for microwave and boiling bag use up to 95 °C
100 % free of plasticizers (e. g. Bisphenol A) according to data sheet
Dishwasher safe and thus reusable
You need a special size? No problem, starting from 3.000 pieces we manufacture every bag size – details under: +49 07581 – 48959-0
When using a Lava vacuum device, Lava always recommends using original Lava foils, these are optimally designed for your vacuum device and guarantee a long shelf life of your products.